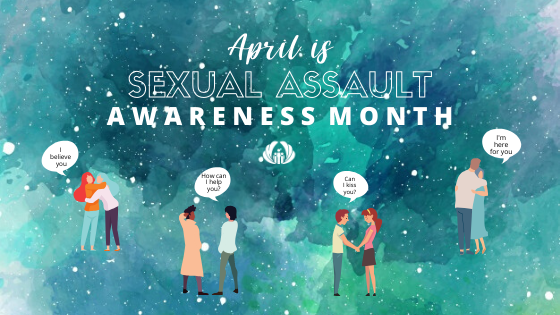 This April, Family Services invites you to participate in Sexual Assault Awareness Month (#SAAM) through a series of online posts and events. Although we are physically apart, it's important to remember we are not alone in the movement to end sexual violence. Together, we can educate others and support local survivors here in Tulare County. Please note: We know that this is a challenging time for many people. So, we encourage you to engage in our virtual SAAM events as much or as little as you can.  
While #SAAM may look a little different for everyone this year, one thing remains the same—survivors of sexual assault need our support. The demand for our essential services remains steady. 
How to Support Survivors and Get Involved: 
1) Follow us on Facebook, Instagram, and Twitter to stay informed. We will be posting information, videos, and conversation starters throughout the month. Stay tuned for details on our virtual Sexual Assault 101 training.   
2) Save the date for Denim Day on Wednesday, April 29. Show your support for survivors by wearing your denim at home and post a photo with why you're wearing denim using the hashtag #DenimDayTC across all social media platforms. Learn more about Denim Day here. 
3) Create a FUNdraiser for Family Services. Starting your own Facebook Fundraiser is a quick and easy way to rally support from your friends and family.  
4) Make an online donation at www.fstc.net/saam to benefit the Rape Crisis Center in honor of Sexual Assault Awareness Month. Support critical services for local survivors, including:  
24-hour sexual assault hotline 
24-hour in-person crisis response
Criminal justice and court support
Free counseling  
Support groups 
Prevention programs with teens 
5) Share helpful resources. Last but certainly not least, our advocates are available 24 hours a day, 7 days a week for anyone seeking confidential information and support in Tulare County. Call our Rape Crisis Hotline at 559-732-7273 or 559-784-7273. 
Thank you for joining Family Services in our efforts to educate our community about sexual violence this April. With your help, we're able to be there for survivors when they need us most—today and all year long.