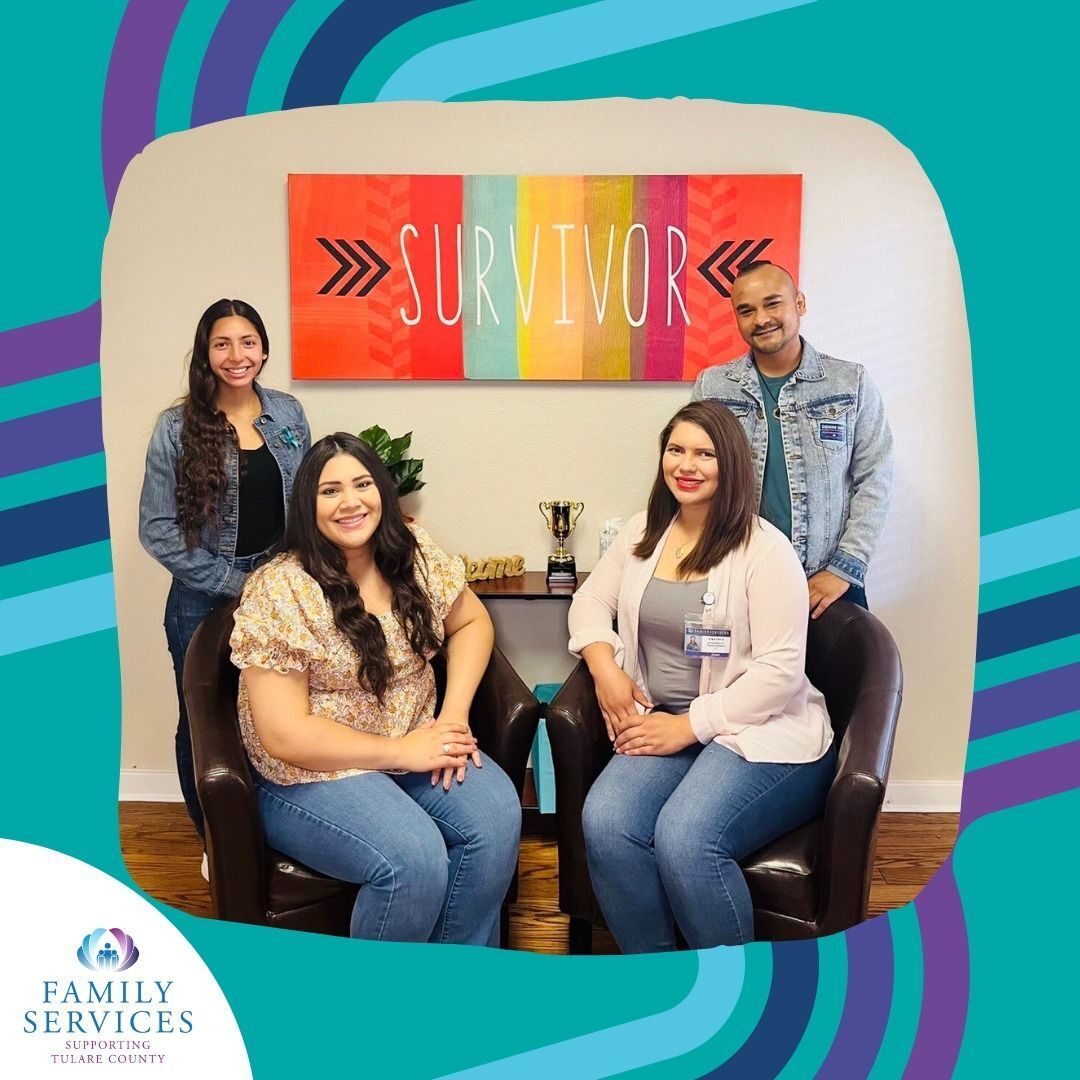 Community Support of Sexual Assault Awareness Month
In April, community members in Tulare County joined Family Services to increase awareness about sexual violence and how to support those who are affected by it. This annual campaign funds the agency's Rape Crisis Center, a program that provides critical services and resources for sexual assault survivors. 
On April 27, 2022, Family Services invited the community to participate in Denim Day to help give a voice to victims who have been silenced. Local businesses and individuals invited their networks to wear jeans, share pictures on social media, and contribute donations online. 
For those unfamiliar with Denim Day: Denim Day began in 1999 as a visual means of protest after the Italian Supreme Court overturned a rape conviction because a victim was wearing tight jeans at the time of the assault. It was overturned because justices claimed the victim must have helped the assailant take off her jeans, thus making it not rape but consensual sex. This example of victim-blaming is a destructive attitude toward sexual assault and discredits many victims. Thus, Denim Day was created to support survivors and bring attention to the misconceptions surrounding sexual violence.
Every year, Family Services creates a fundraising campaign surrounding Denim Day to help support our programs for Tulare County that support victims of sexual assault. This year a special shout-out goes to Patrick and Lisa Salazar from State Farm Insurance, the West Visalia Kiwanis club, ServiceMaster by Benevento, Visalia Rawhide, and M Green & Company, LLP. With the help of our community and groups like these, we surpassed our goal and raised a whopping $6,531! Thank you to all of our incredible donors! 
Although April and this campaign ended, sexual assault is still an important issue that is occurring around us. For more information on how to help a loved one or someone you know, find helpful resources here: Guide for Survivors and their Significant Others.
View the Survivor Heart Gallery 
The Survivor Heart Gallery showcases how survivors have healed, processed, and expressed themselves while exploring, understanding, and moving through their traumatic experiences. Each piece comes with a description that speaks about the survivor's experience in the context of their lives.
View the artwork here: Corazón Lastimado : Healing the Wounded Heart
We understand this exhibit can be powerful and activate certain emotions within individuals.
Get Help
Contact Family Services' Sexual Assault Hotline for free and confidential support at 559-732-7273. Trained crisis counselors are always available to offer emotional support, crisis counseling, and advocacy.