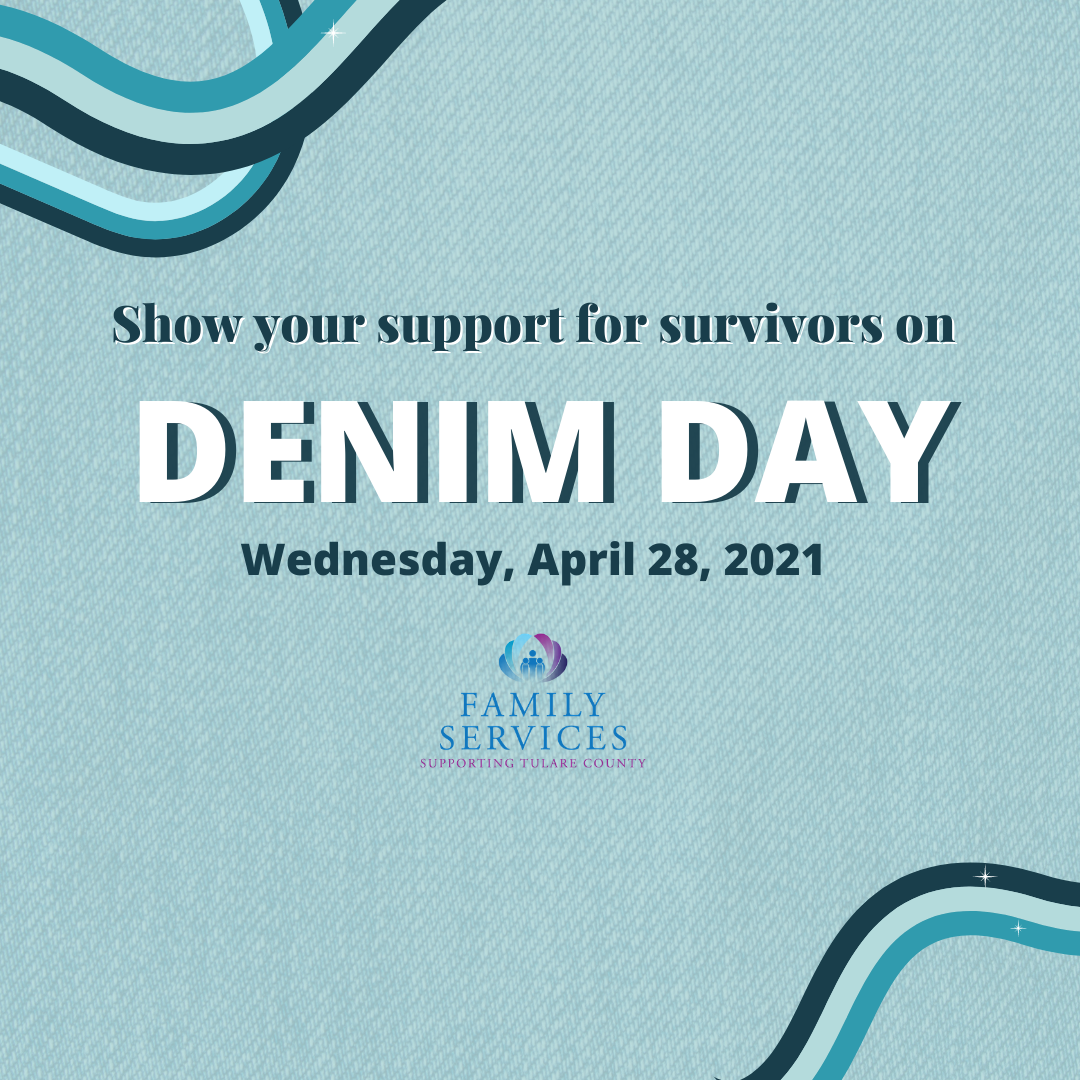 Denim Day began in 1999 as a visual means of protest after the Italian Supreme Court overturned a rape conviction because a victim was wearing tight jeans at the time of the assault. 
Why was this case overturned? The justices claimed that the 18-year old victim must have helped her assailant, who was also her driving instructor, remove the jeans, making it no longer rape but consensual sex.
What we know and educate others about, as advocates, is that if someone agrees to an activity under the pressure of intimidation or threat, that isn't considered consensual because they did not give it freely. Unequal power dynamics, such as engaging in sexual activity with a student, such as this particular case, also mean the victim cannot freely consent. 
This case is an example of victim-blaming, one of the many destructive attitudes towards sexual assault. The clothes a person wears do not equal an invitation or excuse for anyone to assault, harass, or harm them in any way. The person who is perpetrating the harmful behavior is at fault. 
This day, two decades later, has grown into a powerful movement to support survivors and bring attention to the misconceptions surrounding sexual violence.

Family Services invites you to participate in Denim Day on Wednesday, April 28, 2021. By joining us, you're helping us bring awareness to sexual assault and standing in solidarity with survivors. You can also help us raise much-needed funds for local services, including 24-hour crisis response, counseling for survivors, support groups, legal advocacy, and prevention programs with teens. Click here to donate or learn more about how you can get involved. 
Will you be wearing denim on April 28th? Share your photo/s on social media with #DenimDayTC and tag @FamilyServicesTV. 
Resources:
https://www.fstc.net/saam/
https://www.fstc.net/saamtoolkit/
https://www.denimdayinfo.org/why-denim/