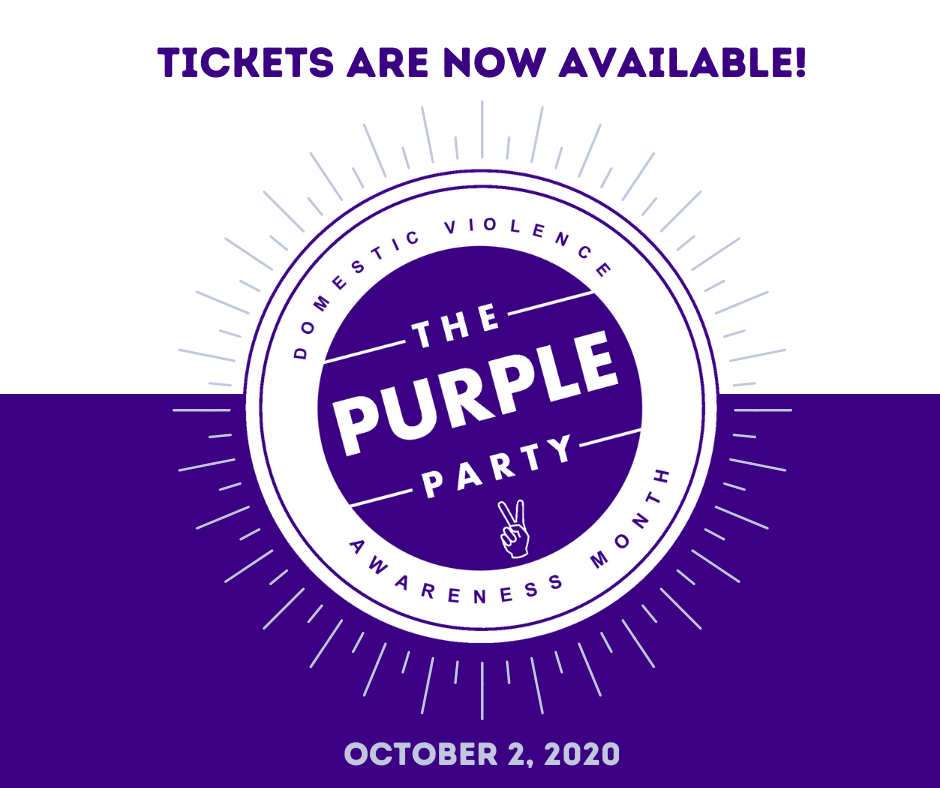 This year's Purple Party is going virtual on October 2, 2020!  Your ticket purchase includes curbside pickup of a delicious tri-tip dinner, a reusable Purple Party tote filled with purple swag, access to our livestream event and online silent auction, and the knowledge that you are helping provide safety and hope to survivors of domestic violence and their children.
Did you know that between 71 and 83 percent of women entering domestic violence shelters reported that their partners also abused the family pet? No wonder so many survivors hesitate to seek safety for themselves if they can't keep their pets safe, too.
We are partnering with Valley Oak SPCA to create a safe space for survivors to feel comfortable leaving their pets temporarily while they shelter with us at Karen's House. Our virtual Purple Party on October 2 will help us raise the funds we need to get this project going.