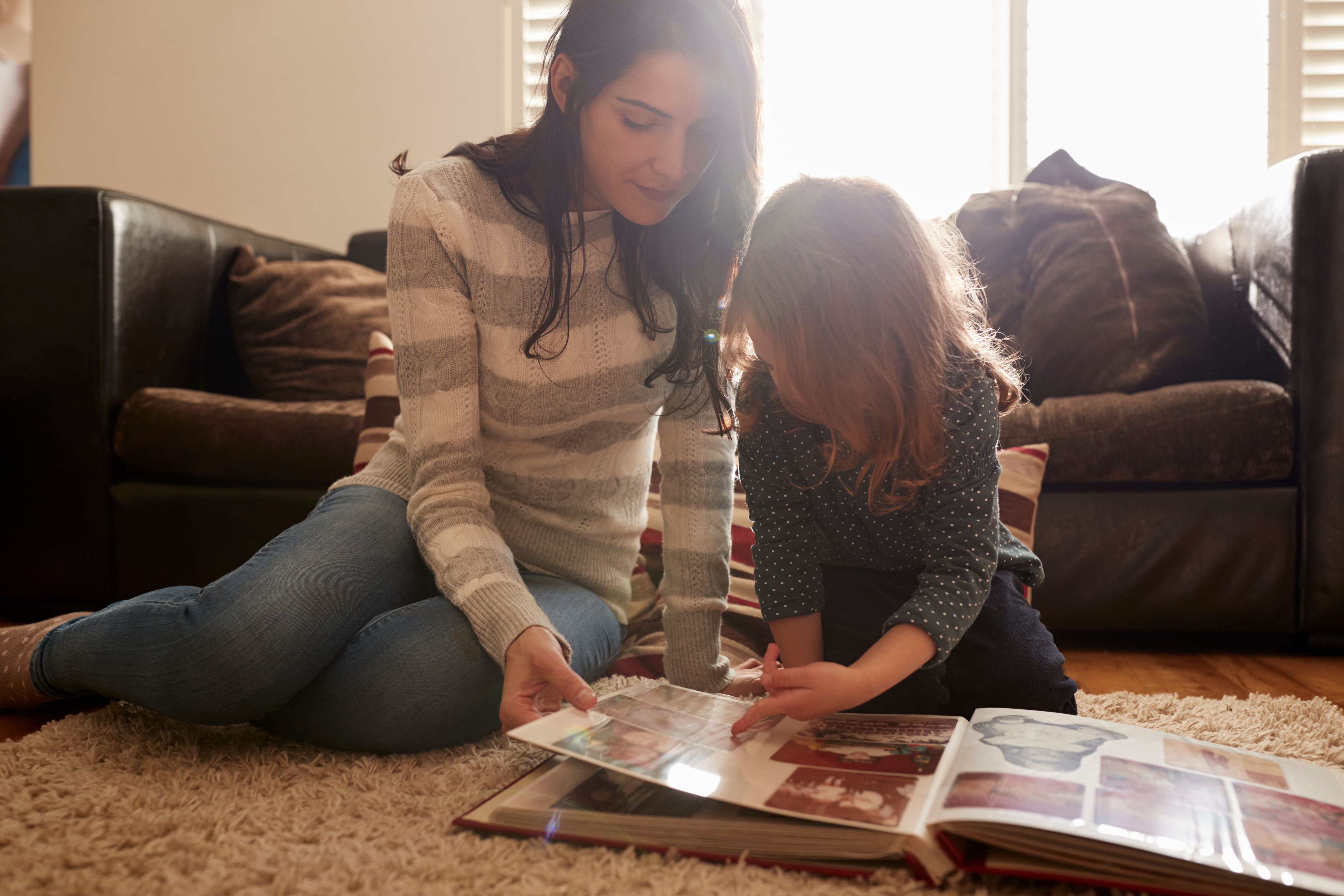 How Therapeutic Reunification gave Yesenia and her children a safe space to come back together.
Studies consistently demonstrate that children are better off in every way if they have safe relationships with both of their parents.  But after a lengthy separation for any reason, the process of rebuilding a healthy bond between parent and child can be complicated. Therapeutic reunification is not just a matter of trying to reunite a family, but is a specific therapy modality designed to improve the lives of children through their parental relationships.
"Usually when there is a separation, something has happened that has been traumatizing to the child. Even the separation itself can be traumatizing," said Melissa Hudson, LMFT, a Family Services therapist. "Being able to work through that trauma can allow a child to heal and prevent more trauma in the future."
Each case is different and progress depends on the therapist's assessment of the child's emotional well-being and the reunifying parent's ability to provide emotional support and maintain healthy boundaries.  First, the therapist meets separately with each parent or guardian and child.  When the children are ready, they begin sessions with their reunifying parent and therapist.  The entire process can take just a few sessions or longer than a year. 
"We're creating a safe place where the parent and children can communicate about what happened," said Melissa. "And then we work on building attachment through a lot of play and connection."
Yesenia, a Family Services client who successfully completed Therapeutic Reunification with her children, became a mother for the first time at 14 years old and got married a year later. When her children were young, she was attentive to them and put their needs first.  But after she and her husband got divorced, Yesenia got caught up in a different lifestyle and those choices led to her losing custody of her children.  She was out of their lives for four years.
"Being a mother without custody of your children is the ugliest feeling.  It's the lowest of low," said Yesenia. "Sometimes you feel like you're worth less than dirt."
Yesenia faced the shame she felt head-on.  She acknowledged her mistakes, made big changes in her life, and with Melissa's help, she did the work to re-establish a healthy connection with her children.  It wasn't easy, but it was worth it.
When she started taking the steps to reunify, she was eager to pick up where she left off with them.  But Melissa taught her to let her children take the lead.
"I knew I did wrong, and I was so sorry.  I wanted a certain acceptance from my kids and I wanted it right away," said Yesenia. "I had to accept that they didn't trust me yet, and it was going to take some time.  Melissa helped me see it from their perspective.  She helped me process what they were saying and learn how to respond."
Early on, when Yesenia and her children were talking through what had happened, they all remembered it differently.  Melissa held up a stuffed animal and Yesenia and her children talked about how they saw different parts of the animal based on where they were sitting in the room.
"We learned that we had all been there, but we all had different points of view.  I loved the way she was able to guide us, because I wouldn't have known how to talk to my children about our different ways of remembering," said Yesenia.
As the children grew more comfortable with their mom, Melissa had them work on attachment-building activities, like playing games involving high-fives, giving each other manicures, and looking through family photos together.
 "I'm so happy I took a lot of pictures when they were younger," said Yesenia. "I could show them to my children and they could see how happy they had been with me.  I brought photos of us making cupcakes. They thought I was this bad person, but they could see that I had loved them, that I had been a good mom before."
"I could really tell when they were opening up to a relationship with me when they couldn't stop talking," said Yesenia.  "When they couldn't wait to share their day with me and fill me in on what had happened since our last session, that's when I knew."
Today, Yesenia has home visitations with her children, and continues working hard to support them and strengthen their bond.  She is grateful that Melissa and Family Services were there to help them rebuild the foundation of a healthy relationship.
"I'm going to spend the rest of my life making it up to them—just giving them love and showing them I am here for them," said Yesenia.