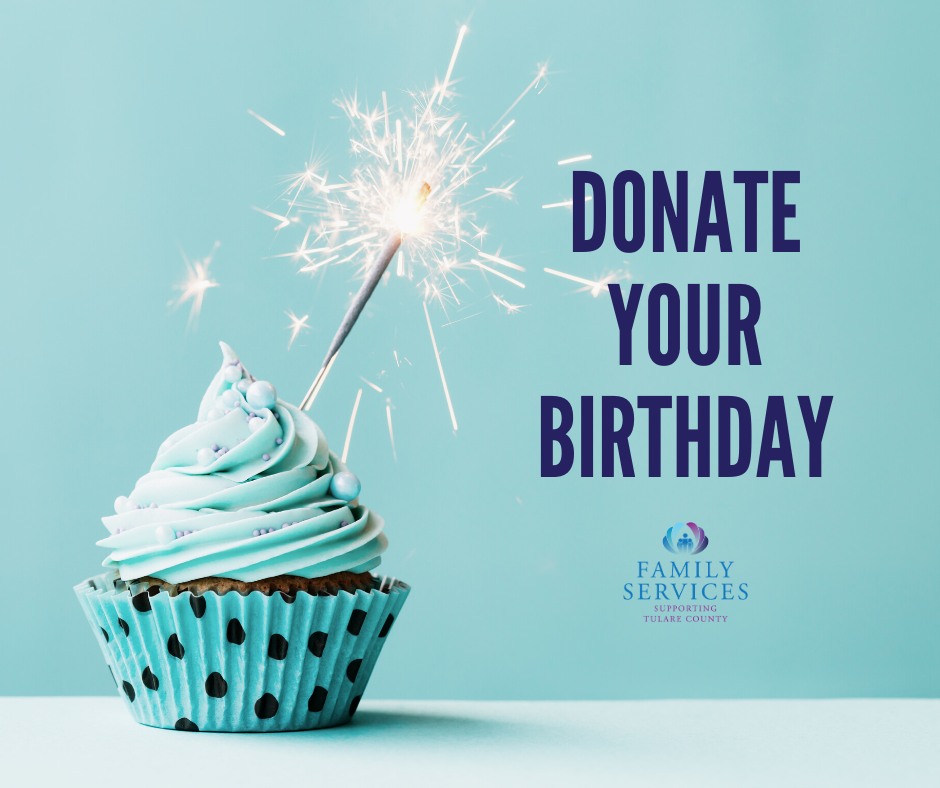 Is your birthday coming up? Celebrate by donating your special day to support Family Services of Tulare County's mission. Here's how to set up a Facebook fundraiser in five easy steps:
1) Login to your Facebook account and go to https://www.facebook.com/fundraisers (OR go to your 'home' page, and look on the left side column. You should see the 'fundraiser' option under "Create" at the bottom. Click on "fundraiser" and Facebook will walk you through.)
3) Pick your charity: Family Services of Tulare County.
4) Set your fundraising goal and time-frame. We've seen many successful fundraisers at $250, $500, $1,000 or more! Set something that you feel good about and see where it goes! (You can always raise the amount later.)
5) Invite people on your friends' list and engage with them! Invite, invite, invite!  Share often on your timeline because not everyone will see something when you post just once. Share why you care about and support Family Services. 
6) Thank people as they donate and watch numbers go up! 
And of course, have fun! 
Thank you again for supporting our work to help children, adults, and families heal from violence and thrive in healthy relationships. If you have any questions or would like help setting up your fundraiser, please reach out to Amy at amy.gonzalez@fstc.net or call us at 559-732-1970.