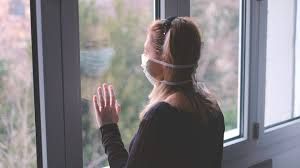 Due to local and state lockdowns, resources are limited to victims and survivors of domestic violence. Shelters, in-person support, and advocacy are harder to access. Victims are being forced to stay at home with their abuser when times of uncertainty can escalate the violence. Loss of job or income, change in schedule, and more time spent alone together can be added stressors. Since the beginning of Covid-19 outbreak, domestic violence rates have surged worldwide. The United Nations has called on governments to protect victims. If you are experiencing violence within your home, know that you are not alone. You deserve to feel safe and secure. Here are a few tips and reminders to help keep yourself and your family as safe as possible.
Safety Tips for Survivors:
Physical Safety:
Avoid rooms that have potential weapons or rooms that have no access to outside doors (i.e: kitchen, rooms, bathrooms, garage)
Put knives in a place they are out of sight or not easy to grab
If your partner is physically abusive avoid wearing jewelry, scarves, or anything they can strangle you with
Make yourself a small target by curling up in a ball and protecting your face and chest/abdomen. Hide behind a big piece of furniture if you can
Mental health:
Make use of other spaces in the home to read, listen to music, do yoga, or self care if you can
Go for walks (while social distancing) to create some space between you and your partner
It is okay to agree with your partner or give them what they want in order to remain safe right now. This is not your fault, you are trying your best to survive.
Safety Planning:
For immediate assistance, call 911 if you deem appropriate
Know every exit in your home
Try carrying your cellphone at all times with emergency contacts easy to dial
Ask a family remember or friend to check up on your daily
Pack an emergency bag in case you need to and can escape to a shelter or family/friend. Text them pictures of important documents if possible. Talk to your children in an age appropriate way about your exit plan.
Family Services' advocates are available to help 24 hours a day, 7 days week. They can assist you with creating a safety plan. Please call our crisis hotline at 559-732-5941 for confidential information, referrals, and support.