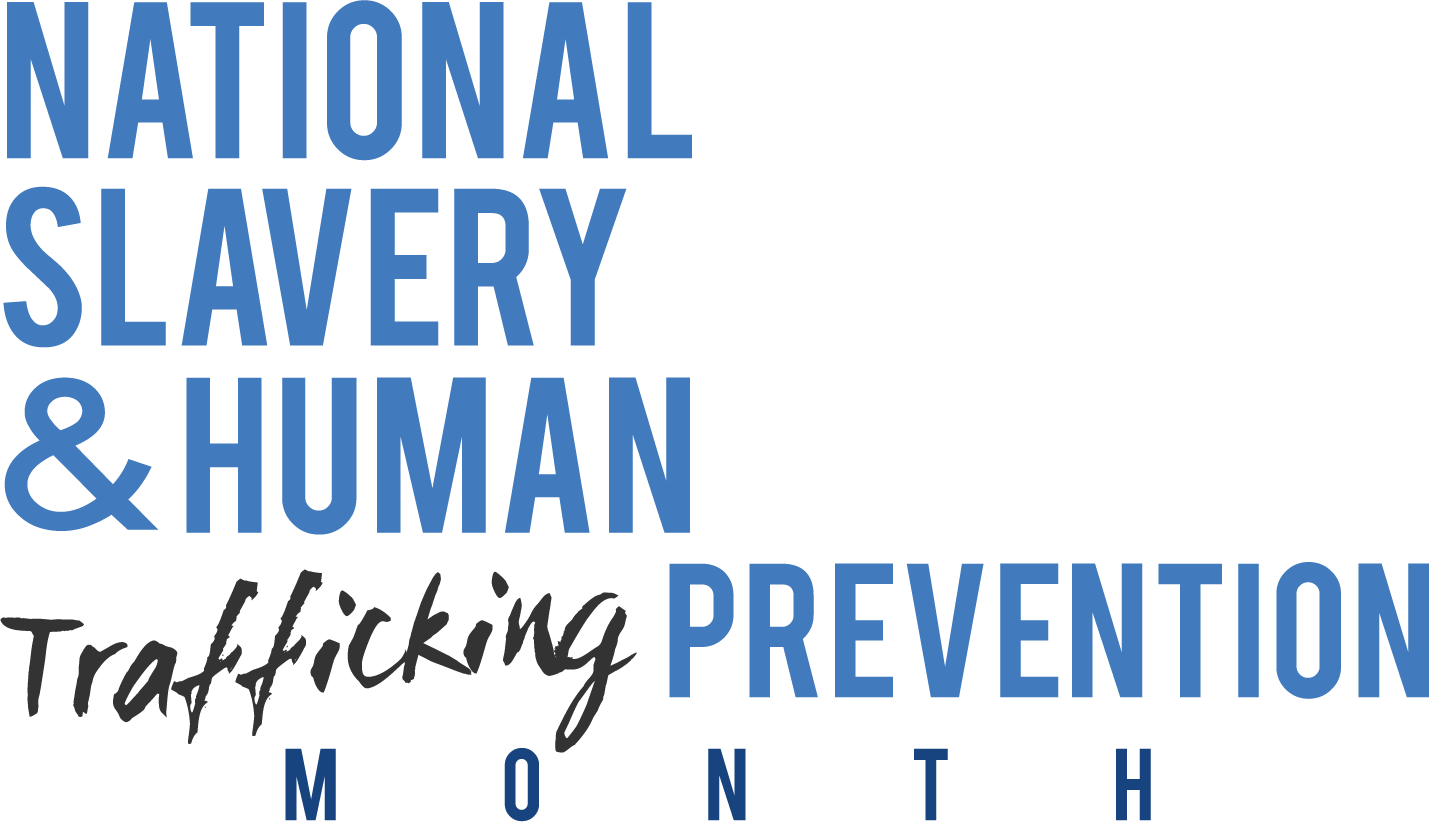 January is National Human Trafficking Awareness and Prevention Month. It can be hard to believe that Human Trafficking is happening in Tulare County, but the reality is IT IS HAPPENING.
There are two types of human trafficking: 
Sex trafficking is the use of force, fraud or coercion for the purpose of sexual exploitation.  Minors cannot legally consent to sex. Any minor who participates in sexual acts for the purpose of shelter, monetary gain, drugs, etc… is a victim of Commercial Sexual Exploitation of Children (CSEC). THERE IS NO SUCH THING AS A CHILD PROSTITUTION. 
Labor trafficking: Individuals perform labor or services through the use of force, fraud or coercion. Labor trafficking includes situations of debt bondage, forced labor and involuntary child labor.
There are many misconceptions and myths about human trafficking. Human trafficking is not:
Smuggling humans across international boarders
Child prostitution
Kidnapped from a store or parking lot and drugged
A choice adults make
What We Do
Family Services operates The Freedom House, a program dedicated to serving survivors of human trafficking and at-risk youth. The Freedom House is a safe place for youth under 18 and AB12 (extended foster care) youth ages 18-22 to access services, such as support groups, art therapy, and traditional therapy. Emergency assistance is available for survivors of labor and sex trafficking. No-cost individual counseling and support groups are also offered. 
Now what?

It's so important to talk about this issue. The more we talk about the prevalence of human trafficking in our county, the more likely for victims to reach out and receive the help they need.  If you're interested in learning more about human trafficking or want to hear about the services that Family Services provides, please come to our open house on January 10, 2020 from 12pm-3pm. Click here to view our event flyer.