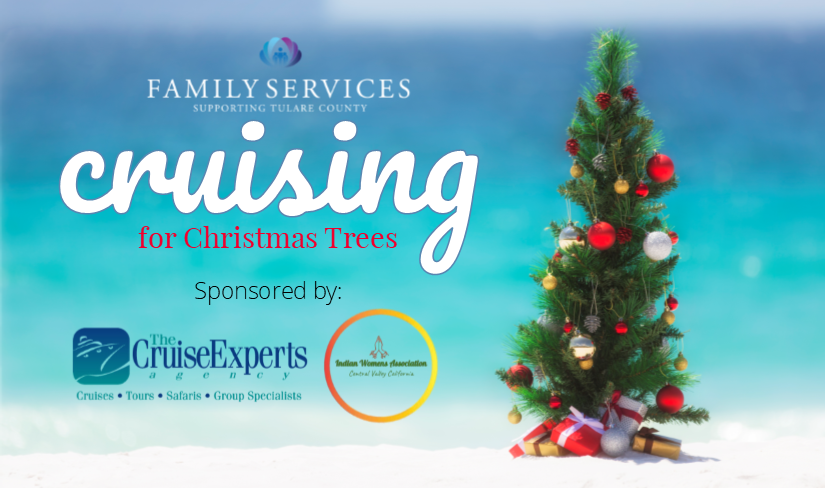 Support Family Services' work helping children, adults and families heal from violence by donating toward our tree at the Visalia Chamber of Commerce Christmas Tree Auction. 
For every $50 donated to Family Services from now until December 5th at noon, you will be entered to win a $2,000 travel certificate from The Cruise Experts. The drawing is limited to the first 500 entries, so don't wait to make your gift!  Winner will be announced via Facebook LIVE.
Make your donation online: Click here and use online comment "CTA 2019."
Or donate/enter via mail:
Mail checks (use check memo CTA 2019) or name, address, and phone number to:  
Family Services
815 W. Oak St.
Visalia, CA 93291
We would like to thank our sponsors, the Indian Women's Association and The Cruise Experts!
Family Services staff, board members, and members of their households are not eligible.  You may enter without making a donation by mailing your name, address, and phone number to the address above.  Donations or entries must be received by noon on 12/5/19.  Travel must be completed by 12/31/21. Rates/availability are not guaranteed until booked – some restrictions apply. May not be used for airfare only. Optional trip insurance and gratuities not included. Certificate is not transferable, has no cash value, and may be redeemed only at The Cruise Experts Agency.