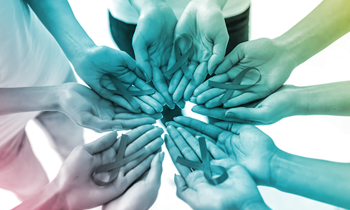 Every April, Family Services observes Sexual Assault Awareness Month (SAAM). Our goal is to educate the community about this issue and the importance of local services for survivors. Family Services operates the only Rape Crisis Center in Tulare County. The Rape Crisis Center provides 24-hour crisis response and comprehensive, trauma-informed services to adults and children who have been victims of rape, sexual assault, child sexual abuse, and human trafficking. 
In 2018, Family Services' Rape Crisis Center: 
served 300 new victims of sexual assault (30 percent of these were children)
respond to 101 evidentiary exams 
served a total of 1,242 new and returning clients 
This April, Family Services is hosting the following events for Sexual Assault Awareness Month:
Thursday, April 4: "No Big Deal" with Torey Ivanic at College of the Sequoias 
Location: Ponderosa Building 
Soroptimist International of Visalia and Family Services invite you to hear from author Torey Ivanic. She will be sharing about child sexual abuse and her personal journey to finding justice. 
     5:30p.m.-6:30p.m Survivor Art Display/Social Hour | 6:30p.m.-8:30p.m. Program

Thursday, April 11: Panel Presentation: "Campus & Community Coordinated Response to Sexual Assault" at College of the Sequoias
Location: Hospital Rock Building, Room 134 11:45a.m.
The panel of presenters will include Brenda Salazar, victim advocate for Family Services, discussing sexual assault and how to help someone who has been assaulted. The panel presentation is designed to help instructors know what to do when they get a disclosure of sexual assault. The event is open to students, faculty, and the public. Family Services will also have an information booth.

Wednesday, April 24 : Pizza with a Purpose at Planing Mill Artisan Pizzeria 
We have your dinner plans covered on April 24th! Dine-in or order take-out between 5-8pm. 25% of all sales will benefit the Rape Crisis Center. 

Wednesday, April 24: Denim Day/Dollars for Denim Campaign #DenimDayTC
Denim Day began in 1999 as a visual protest after the Italian Supreme Court overturned a rape conviction because the victim wore tight jeans at the time of the assault. We wear denim as a symbol of solidarity with survivors of sexual assault and awareness of attitudes surrounding this issue, such as victim blaming. Learn more here or contact Alexi at alexi.delbianco@fstc.net or 559-732-7371 to get your workplace, business, or group involved. 
Stand with survivors by participating in one or more of these community events. Donations can be made to benefit the Rape Crisis Center in honor of Sexual Assault Awareness Month at fstc.net/denim.