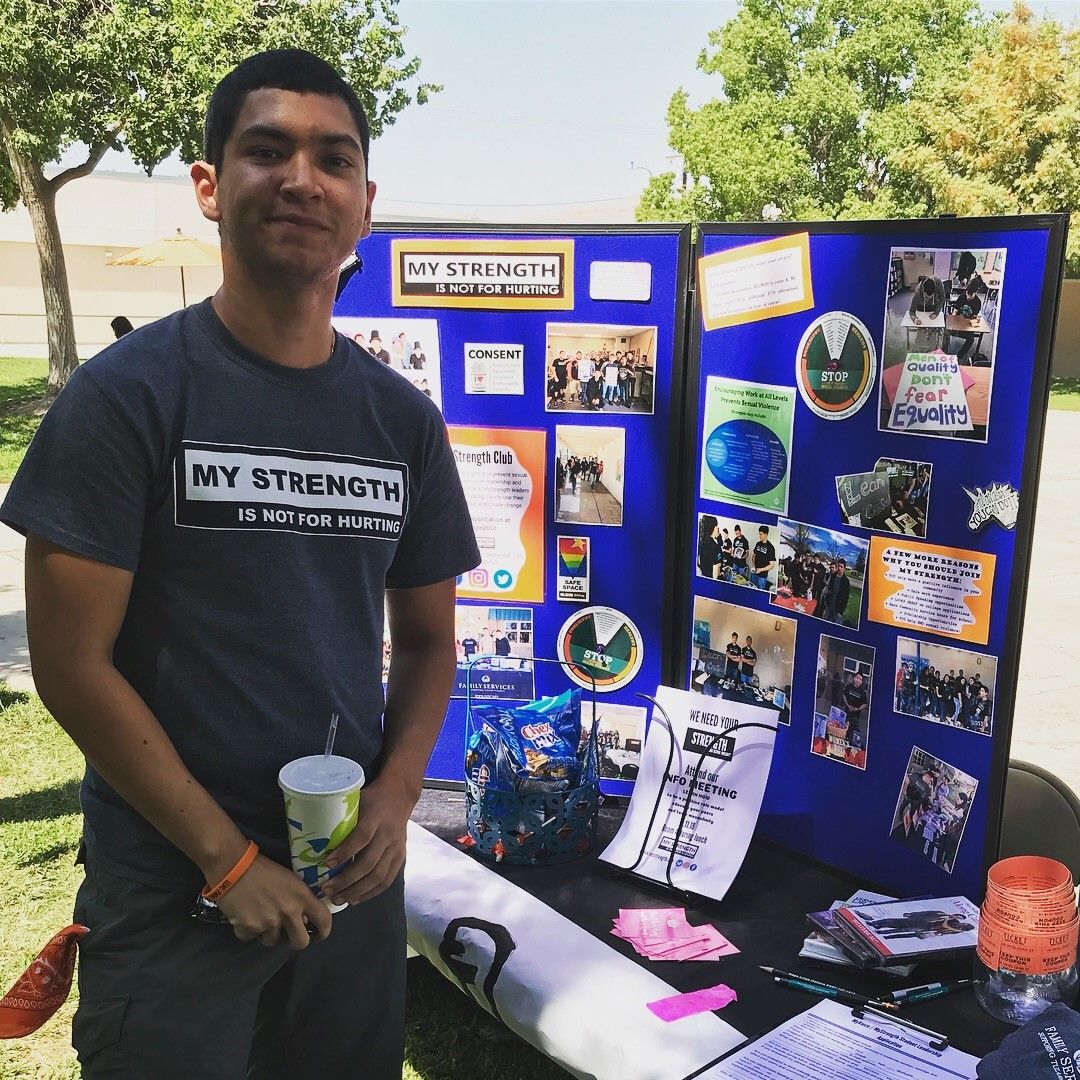 Raul Reynoso was a freshman when MyStrength, a club for young men facilitated by Family Services' Rape Crisis Center began its first year at Woodlake High School in 2015.  The program had been in a nearby school for nearly a decade. Raul heard from other students that it was a safe place to discuss important issues. After attending one meeting, Raul knew it was something he wanted to be a part of.
Students learn about issues that pertain to sexual violence such as: consent, gender equity, and bystander intervention. During one of their weekly sessions, Raul was introduced to the term "man of strength." Raul's interpretation of a man of strength is someone who can bring out the best in other people and build others up. "So if someone you know is in a situation where they are being sexually harassed or assaulted, you help them," Raul said.
MyStrength members not only learn about sexual violence, they also educate others on and off campus. All year long, students provide workshops for their teachers, peers, and community members. As a club officer and club president, Raul has helped present during many of these workshops. "My role in preventing sexual violence is being an educator to my fellow peers on the warning signs and knowing how to intervene," he said. "Prevention work is important," Raul explains, "by having more people educated on these issues, it can lead to more people standing up against sexual violence where ever it may take place."
MyStrength facilitator Edwin Gomez adds, "The energy youth like Raul give to this project is exactly what is needed to spread the message of prevention." He has proudly witnessed Raul transform from a somewhat timid person into a well-spoken leader and an advocate for others. After graduation, Raul plans to attend a four-year university to pursue a career as a high school math teacher. He hopes to return to Woodlake to teach.