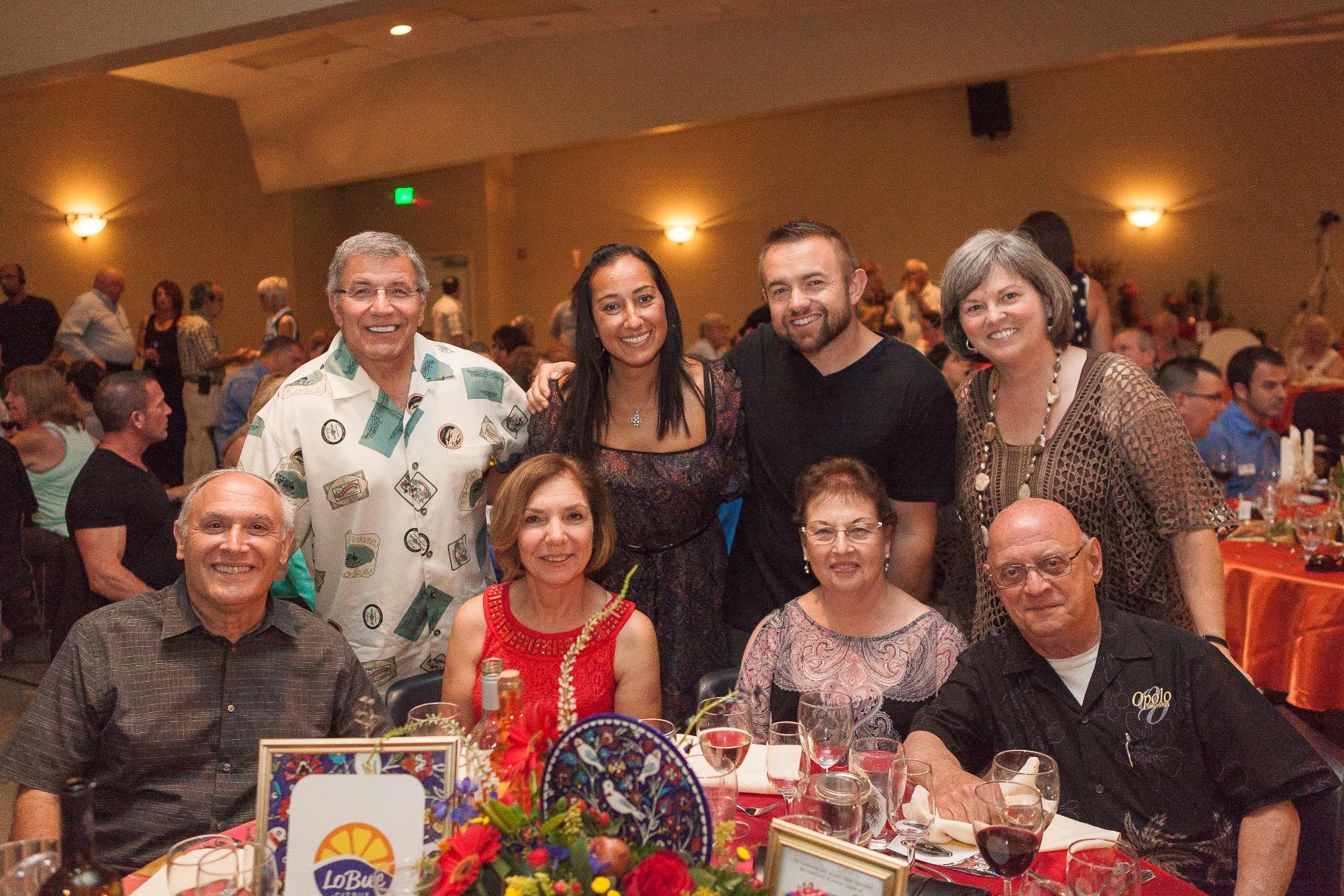 Thanks to the vision, leadership, and many hours of donated time from board members and other volunteers, the Guest Chef Series has become Family Services' biggest fundraiser, and a highly-anticipated food and wine event in Tulare County.  Last year marked the event's 10th year, and thanks to the support of many generous sponsors and donors, the event raised over $100,000.  These funds are a critical support to Family Services' mission to help children, adults, and families heal from violence and thrive in healthy relationships.
The Guest Chef Series got its start in 2008, after Executive Director Karen Cooper challenged the Board of Directors to conceptualize a signature fundraising event that was exceptionally unique from other local events.  
"After the board meeting when Karen introduced the idea of a signature event, Nina Akin, George Betancur and I remained to discuss a few options. Dessert demos, luncheons, and a few other good ideas were batted around. I mentioned that I knew a few chefs and would contact them," said former Family Services board member Theresa LoBue. 
Theresa shared these ideas with Karen, and she gave the board the green-light for the Guest Chef Series; an all-inclusive dinner that would include a tasting and cooking demonstration by a guest chef, dinner by a local restaurant, paired wines, and entertainment to enrich our appreciation of other cultures and cuisines. An event unlike any in Tulare County. 
The first chef, Hiroko Sugiyama, was a world-renowned chef from Seattle who taught the art of Japanese cooking. The venue for the event was Susan Peck's and Dana Gillespie's home in Springville. The entertainment was soul-resonating Taiko Drummers. 
Theresa served as the chair of the event for five years.  Besides making a difference in the community, Theresa's fondest memories of this time involve working alongside fellow board members and their partners to pull off the event each year.
"I made some lifelong friendships," said Theresa.  "I was nicknamed, for better or worse, 'The Little General' by Colleen Richards, who was our talent scout for the event. Her husband, David Richards was our wine enthusiast and procurer."
Colleen Richards and Kim Lebo took Theresa's place as event co-chairs for the three years following Theresa's retirement from the board.  This hardworking, dedicated duo carried the torch and created beautiful, fun, and successful events.  Today, Family Services' staff takes the lead on event planning, but still enjoys strong volunteer support from the Board of Directors.
"I am bowled over by the success of the Guest Chef Series," said Theresa. "It is incredibly gratifying and humbling to have been a small part of the beginnings of the Guest Chef Event. The capable hands of those who have followed us continue the vision Karen Cooper had for a signature event for FSTC."
Family Services' 11th Annual Guest Chef Series is scheduled for Saturday, June 8, 2019 at the International Agri-Center Heritage Complex.  This year's Guest Chef is Kelli Crosson. Kelli grew up on a 40-acre citrus orchard in Exeter. She attended The French Culinary Institute in New York and is the Chef de Cuisine at A.R. Valentien at The Lodge at Torrey Pines, a AAA Five Diamond luxury resort in La Jolla, California. This uniquely all-inclusive event allows guests to enjoy a truly special cooking demonstration with the Guest Chef, including beautifully-plated tastings and recipes paired with fine wines; catered dinner and dessert served by The Vintage Press; as well as festive live entertainment.
Click here for more information, to become a sponsor, or reserve your seats.