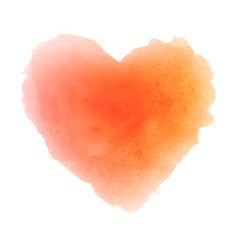 Research shows 1 in 3 high school students experience physical and/or sexual violence from a dating partner.  Join Family Services this February as we recognize Teen Dating Violence Awareness Month (TDVAM).  
Get Involved:
Participate in Wear Orange Day on Tuesday, February 12th. Wear the color orange to bring awareness to teen dating violence and prevention.  Help us turn Tulare County Orange.  Post a photo, tag Family Services and use the hashtag #Orange4LoveTC on Facebook, Twitter, or Instagram. 
Click here to visit our event page on Facebook.
What is dating abuse?
Dating abuse is a pattern of abusive behaviors used to gain power and control over a dating partner. It is important to acknowledge that it can happen to anyone regardless of gender, sexual orientation, socioeconomic standing, ethnicity, religion or culture.  Over half of women and men who have experienced physical or sexual abuse from a dating partner, first experienced abuse between the ages of 11-24.
Dating violence can include:
Physical abuse: any physical force to cause fear or injury (hitting, kicking, using a weapon, etc.)
Sexual abuse: any sexual activity that occurs without willing, active, unimpaired consent: including rape, coercion, unwanted touching, and restricting access to or tampering with birth control
Verbal & Emotional abuse: threats, insults, constant monitoring, humiliation, intimidation, or isolation
Digital abuse: use of technology or social media to intimidate, harass, or threaten a current or former dating partner
Financial abuse: taking or withholding money from a partner or preventing them from earning
Stalking: being repeatedly followed, watched, monitored, or harassed; it can occur online or in person
Common warning signs:
 Checking cell phones, emails or social networks without permission
 Extreme jealousy or insecurity
 Constant belittling or put downs
Explosive temper
 Isolation from family and friends
 Making false accusations
Erratic mood swings
Physically inflicting pain or hurt in any way
Possessiveness
Telling someone what to do
Repeatedly pressuring someone to have sex
Dating violence is preventable when education and resources are available to young people.  If you or someone you know is in an unhealthy or abusive relationship, please reach out to Family Services' 24/7 hotline at 559-732-5941.  They may also text "loveis" to 22522.  Additional resources are available at breakthecycle.org and loveisrespect.org.
Sources:
Breiding, M.J., Chen J., & Black, M.C. (2014). Intimate Partner Violence in the United States — 2010. Atlanta, GA: National Center for Injury Prevention and Control, Centers for Disease Control and Prevention.