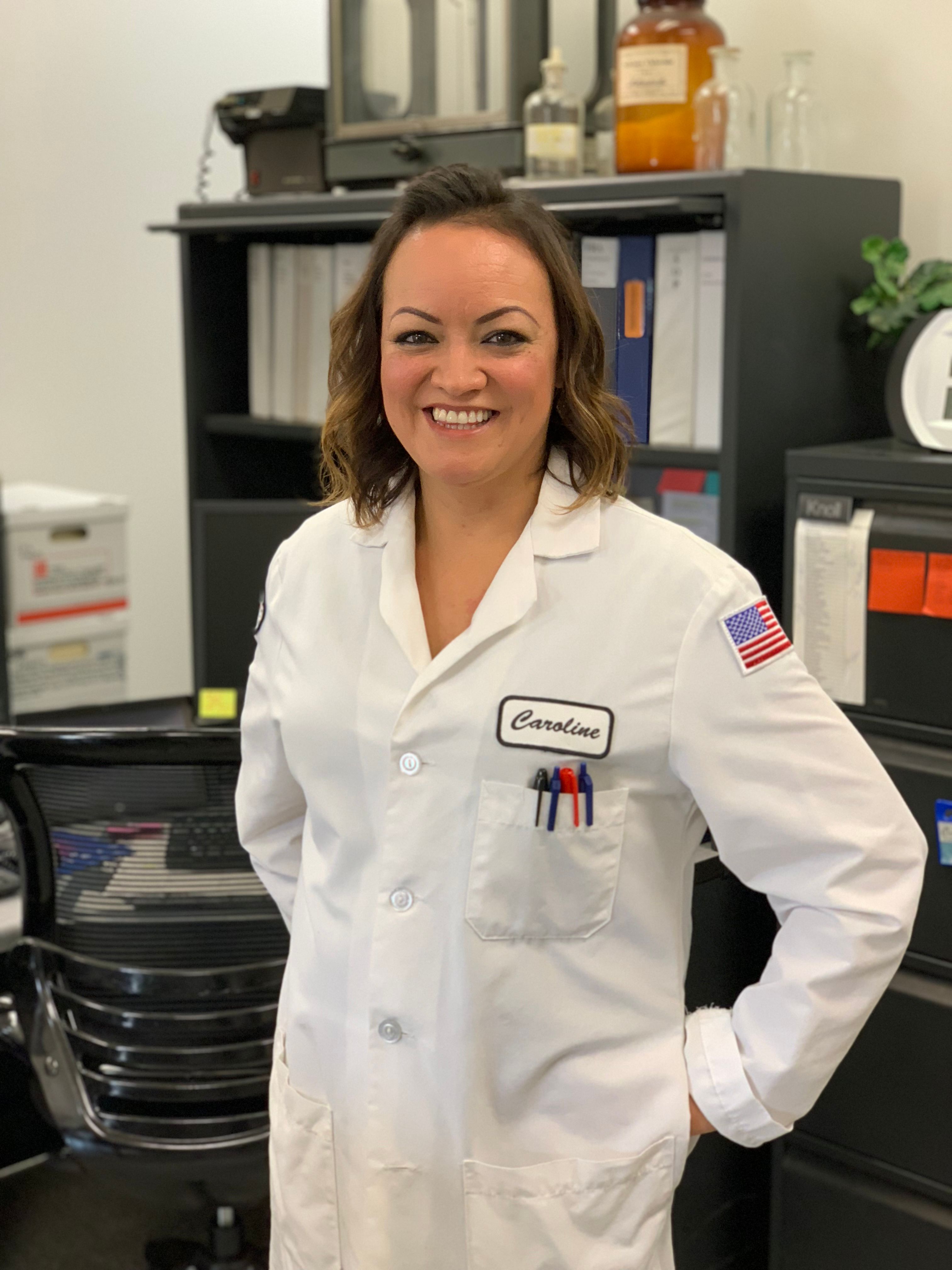 "It's a lifelong thing.  You don't get over it.  You learn to cope."
Caroline's mom brought her to Family Services' Counseling Center 28 years ago, where she started building her capacity to cope with the sexual abuse she had experienced throughout much of her childhood.  She met regularly with a therapist, but she said the most helpful thing was the youth support group she attended.
"It was good to just know I wasn't alone," said Caroline.  "As a child, you think you're the only one this has happened to.  Knowing that other people my age, even from my school, had gone through the same thing really made an impact."
"At the meetings we talked about feelings a lot, and they focused on making sure we knew it wasn't our fault," said Caroline.  "When something like this happens to you, it's really hard to understand and
express how you're feeling.  As a child, you're confused.  You don't understand what happened and why you're feeling this way."
Treating trauma in children is especially important because it can change the way the still-developing brain grows.  But early intervention with appropriate mental health services means children can learn how to cope with the trauma they've experienced and begin to heal.  Intervention helps children access their resilience and internal strength—strength to deal with existing and future challenges, to bounce back from setbacks, to express empathy, and to thrive in relationships.
Caroline did experience some major setbacks later, including using drugs as a young adult to avoid dealing with overwhelming feelings.  But during her recovery from drug addiction, Caroline was able to revisit the coping skills she first built as a child with Family Services and dig deeper to find her resilience and inner strength as an adult.
As she was still working through her recovery, Caroline began an entry-level position at a
laboratory.  Over the next 18 years she worked at the lab full time, got married and started a family, and earned a bachelor's degree in environmental resources management and master's degree in
administration.  Today, she manages a laboratory as Laboratory Superintendent.
Her next goal is to continue her education in a different field: clinical psychology.  Caroline is now in a post-baccalaureate certificate program in clinical psychology, and after completion she plans to apply to a Ph.D. program.
"I want to know everything about sexual abuse, and that's why I'm going into clinical psychology," said Caroline.  "It was a scary part of my life, but it pulls me into a purpose of helping other children.  I'm so driven with my new goal.  "
"As I've gotten older, I've grown to know who I am.  I'm at a point in my life where I finally understand how the abuse affected my life.  There are so many people out there who have gone through the same thing, and I hope my story can encourage them.  It's so easy to hate, and to hold on to anger, and to want to use drugs to escape the feelings.  I'm at a time in my life when it doesn't have to be like that.  Life doesn't have to end."
Caroline's unequivocal message to other survivors: You can get through this.
If you or someone you know have been affected by sexual abuse or assault, help is available. Please call our Sexual Assault Hotline at 559-732-7273 or 559-784-7273.