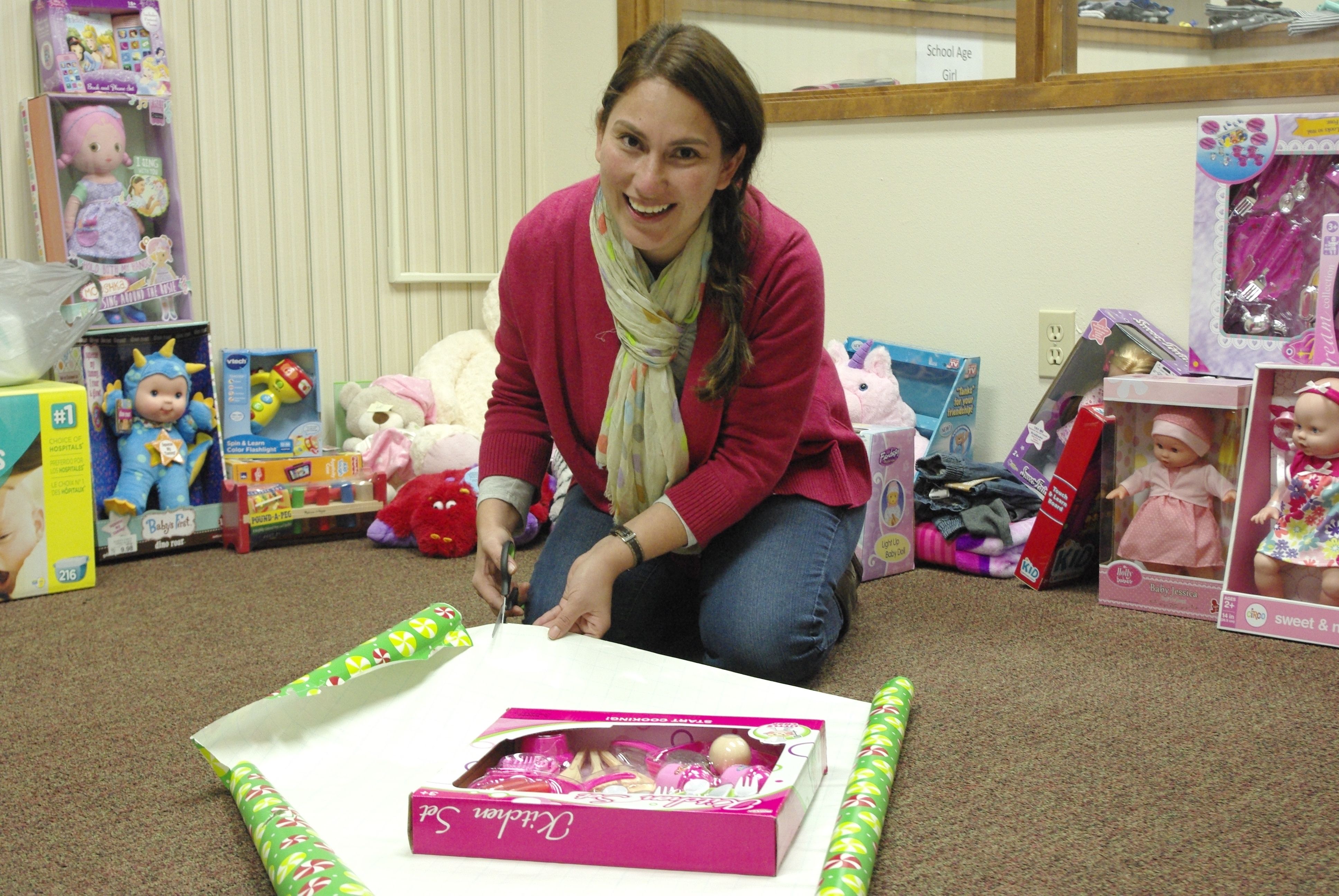 With the holidays near, there are many opportunities to help the children and adults we serve at Family Services. Use the following list as a guide for giving this holiday season:
Stock the Santa Store
Help brighten a local family's holiday by donating items and gifts to supply our Santa Store. Family Services of Tulare County sets up its Santa Store each holiday season to provide a fun shopping experience for local families who utilize our services and would not otherwise be able to purchase gifts.
How to Help
1)      Donate new, unwrapped gifts (toys or clothing for children of all ages and adults)
2)      Organize a donation drive at your business, school, or organization
3)     Donate online and let us do the shopping for you. 
Deliver gifts Monday thru Friday 8:30a.m. - 4:30p.m. by Wednesday, December 12 to:
Family Services' Supportive Housing Office
307 W. Murray Ave.
Visalia, CA 93291
Questions? Please contact Child Advocate Gisela Galvez at 559-732-5941 or gisela.galvez@fstc.org
---
Community Donation Drives
December 7th & 8th - A Christmas Carol Live
The Enchanted Playhouse Theatre presents "A Christmas Carol" – a one man drama performed by local actor Kelly Ventura based on the classic tale by Charles Dickens. Shows will be held on Friday, December 7 at 7p.m.- 8:30p.m. and Saturday, December 8 at 7p.m.- 8:30p.m.
Follow the classic story of Ebenezer Scrooge as he meets the spirits of Christmas past, present, and future, and is ultimately transformed by the true Spirit of season. Bring an unwrapped toy for a child and receive a $2 discount off admission. Purchase tickets here.
The Enchanted Playhouse is located at 307 E. Main Street in Visalia.
Enjoy a night of dinner, dancing, and a silent auction benefiting Karen's House at Wyndham Hotel. Cost is $50 ticket and a toy for Santa Store.  Please contact Margarita Mota at 559-280-5416 to purchase tickets.
---
Project Homeless Connect
Project Homeless Connect is a one-day, one-stop event designed to provide housing, services, and hospitality in a convenient forum directly to people experiencing homelessness.
Every January, the Kings/Tulare Homeless Alliance hosts four simultaneous Project Homeless Connect (PHC) events in Hanford, Porterville, Tulare and Visalia. The event connects those who are homeless or near homeless with a wide variety of immediate, on-site services and support for unmet needs. Some of the services include: veterinary care, employment, medical, dental, eye care, family support services, child care, domestic violence, HIV testing, DMV IDs, legal, housing, veterans, lunches, behavioral health, substance abuse services, and much more. 
Family Services is a member of the Kings/Tulare Homeless Alliance and will be at the event to provide on-site services. 

How to Help
The Alliance is collecting supplies to hand out to PHC attendees, and has asked for Family Services' help with collecting:
Rain gear, specifically emergency ponchos
Feminine hygiene products (tampons and pads)
Gently-used purses
If you are able to contribute, contact Karen Cosio at karen.cosio@fstc.net or 559-749-0725 by Monday, December 31.