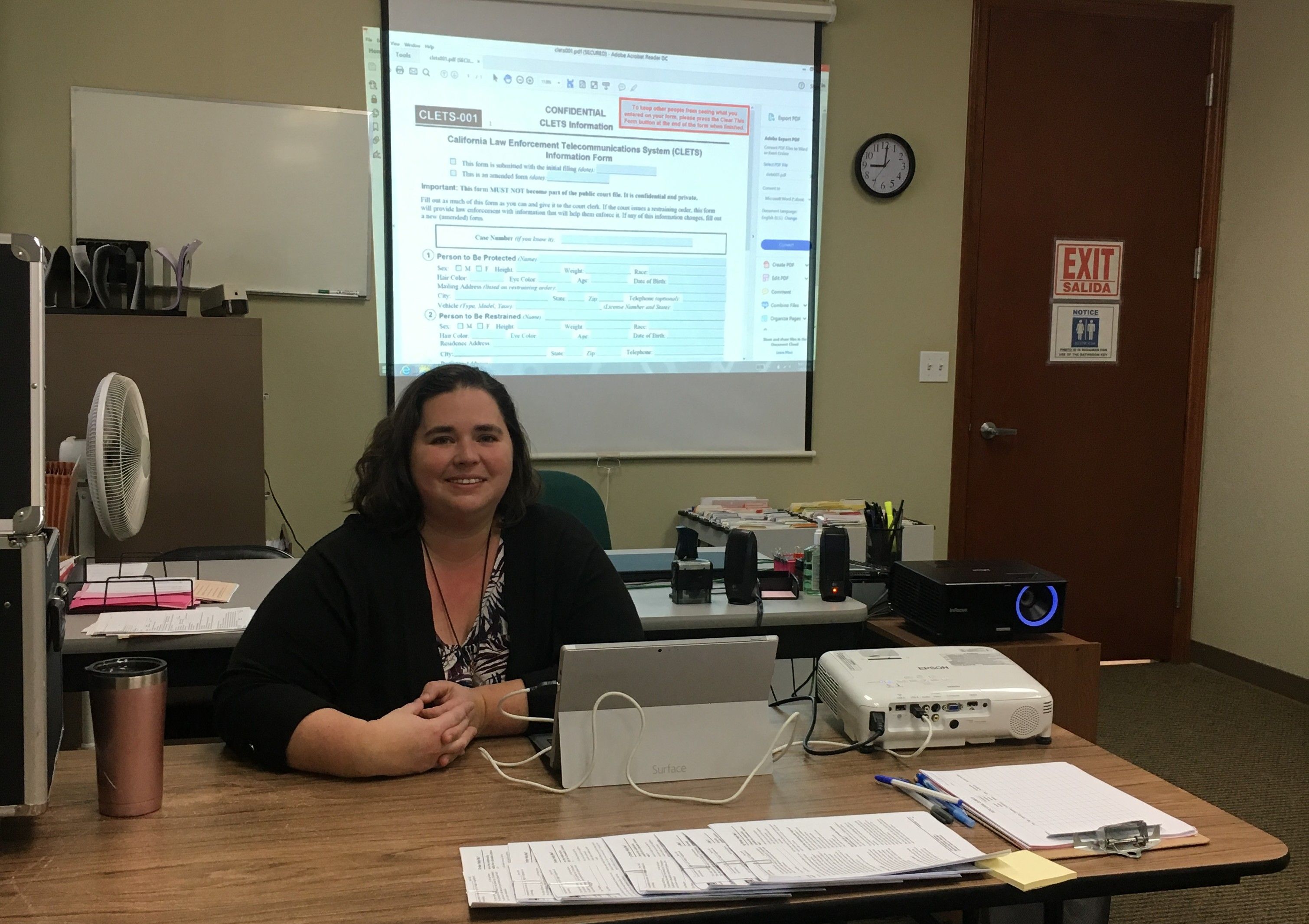 There can be many barriers to leaving an abusive relationship. For many victims, legal issues such as child custody and support, divorce, or attaining a restraining order are some of the biggest barriers to getting out. Often, abusers control the finances in the relationship, making it difficult if not impossible for victims to attain legal representation. Tactics of power and control can isolate victims and limit their ability to earn money, further limiting their options when trying to leave an abusive relationship.
To help address this imbalance, Family Services provides the only comprehensive legal assistance program available to victims in Tulare County seeking relief in legal matters arising as a consequence of domestic violence, dating violence, stalking, sexual assault, or human trafficking. Our free, holistic services are available to any victim, but we place special emphasis on outreach to those who face special barriers to getting help, such as:
Victims living in rural, unincorporated areas of Tulare County who may have difficulty finding and accessing legal representation or aid in their communities.
Victims living in poverty, who may not have transportation resources to access services in larger cities in the county.
Victims whose immigration status is not established and whose perpetrators may control and manipulate their unsettled immigration status as a means of keeping them in abusive relationships.
Victims who do not speak English and face isolation and language barriers as a result.

In 2017 Family Services' Legal Advocacy team expanded its efforts to reach this population by hosting regularly-scheduled legal clinics in rural communities in Tulare County. The clinics are an opportunity for victims to meet with a trained, bilingual Legal Advocate who can offer one-on-one legal assistance with restraining order paperwork or other legal issues, such as child custody orders, responses to child custody requests, divorces and responses, or civil harassment orders.

Beyond specific legal needs, advocates can focus on overall needs and provide other services that increase immediate and long-term safety for survivors. They can provide immediate crisis counseling, help the client create a safety plan specific to their situation, and connect the victim to services available within Family Services or via other community organizations.

Right now, Family Services provides four legal clinics per week. Two, in Visalia at the Tulare County Superior Court Self Help Center, are a group classes where a trained advocate walks participants through the process of filing a restraining order request. The advocate gives an overview of the restraining order process and participants work through the paperwork together, question by question. The other two weekly clinics, one at the Cutler-Orosi Family Resource Center and the other at the Woodlake Family Resource Center, offer one-one-one assistance.

Alma Borja, Domestic Violence Program Manager at Family Services, says the one-on-one clinics allow Family Services to reach people who have barriers to walking into a classroom setting or into our offices in Visalia.

"Holding the clinics at the Family Resource Centers helps," said Alma. "People have been there before and they're comfortable walking in. There is a level of trust and rapport that makes people feel safe to reach out for assistance."

The Family Resource Centers can also provide transportation and childcare if those are barriers for clients. Typically, two advocates are available at each of the three-hour rural clinics to meet with clients on a walk-in-basis.

In 2017, Family Services held a total of 135 clinics, providing 405 hours of legal assistance in the clinics and serving 325 individuals with various legal issues.