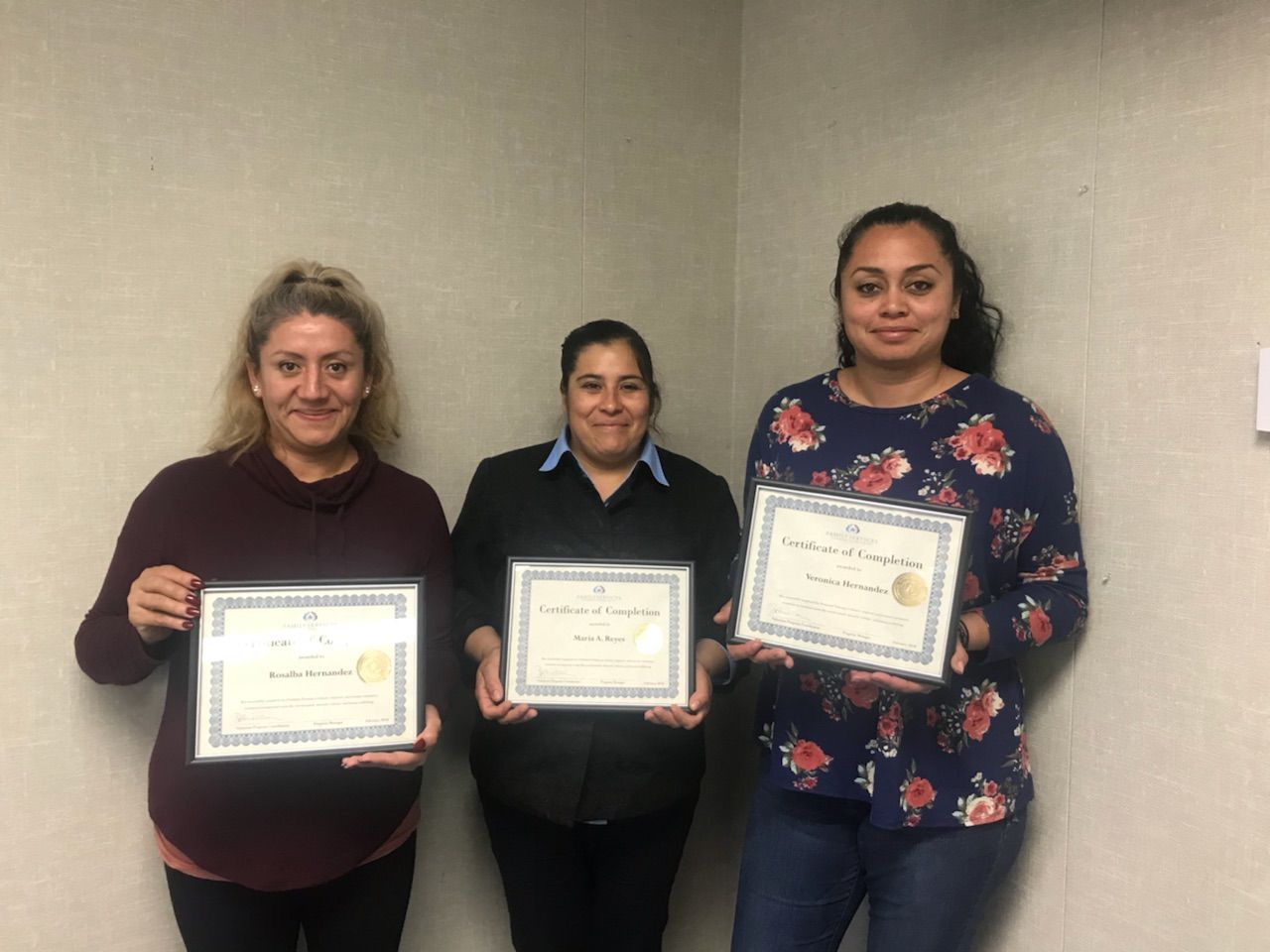 A new outreach project at Family Services is replicating a model that has been successful in the healthcare field with health education, but to reach out to Spanish-speaking women who are experiencing domestic violence, sexual assault, or human trafficking. It's called the Promotora Project. Family Services recruits and trains women to serve as volunteer promotoras, or peer educators, on sexual assault, domestic violence and human trafficking. The promotoras work in their communities to increase awareness about these important issues and to let victims know how to get help.
"We are constantly looking for ways to make more meaningful connections with people," said Jennifer Boteilho, Family Services' Sexual Assault Services Program Manager. "My passion is to bring folks who are most marginalized and most at risk to the center of our work. To do that, we need to reach out to them in meaningful ways and give them an avenue to use their voices."
The promotora model is effective in making more meaningful connections because it's culturally and linguistically appropriate. Promotoras host platicas (conversations) once or twice a month in their communities. The platicas are informal, home-based gatherings among friends and neighbors that provide a safe space for women to talk about issues like domestic violence or sexual assault. Promotoras can guide the discussion, address misconceptions, and share information on resources that are available to victims.
"Promotoras can interject, saying 'Did you know that's not ok? Your partner isn't allowed to hit you. That's against the law,'" said Jennifer. "It's about making sure everyone is aware of their rights, is connected to a supportive person, and knows that whether or not they are documented, whether they speak Spanish or English, Family Services is here to help when they're ready."
Another benefit of the project is to the volunteer promotoras themselves. Completing the training and receiving a certificate has been a powerful experience for the volunteers—some had never received a certificate for anything in their lives.
"The Promotora Project creates a leadership opportunity where volunteers have an avenue to express their leadership capacity in their community, be part of Family Services, and be part of a larger movement to end violence against women," said Jennifer. "It has lit a fire with them, and they are excited to get the word out."
Family Services has four promotoras in the Lindsay community and three in Cutler-Orosi. The promotoras meet monthly with Family Services staff for ongoing training and support and are asked to host at least one platica each month. Our next Promotora training will be for members of the Woodlake community.
If you're interested in getting involved or learning more, please contact Carmen Ibarra, Outreach Specialist, at 559-732-7371 or carmen.ibarra@fstc.net.