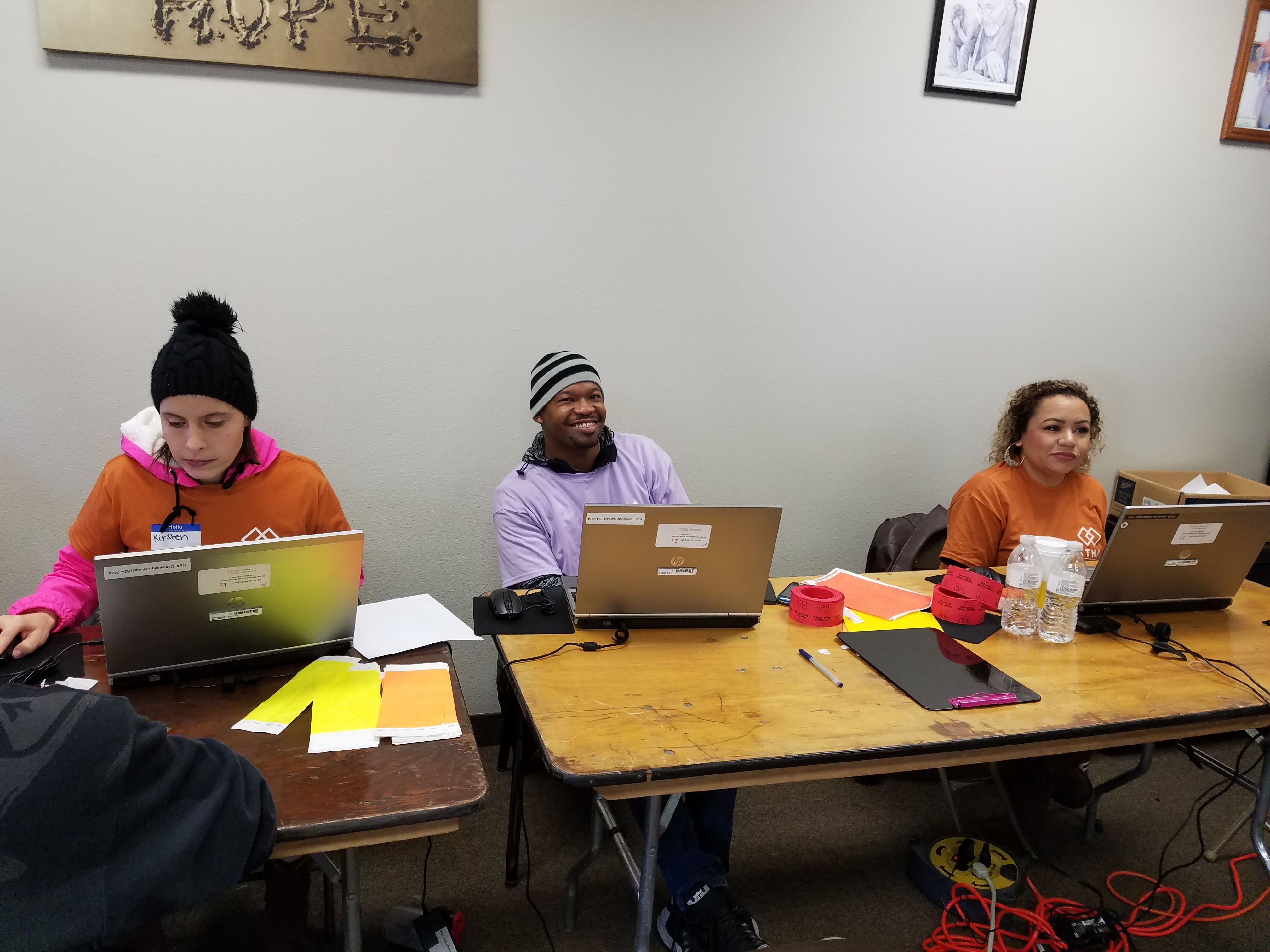 Family Services has partnered with the City of Visalia on a pilot project through a Community Development Block Grant (CDBG) that brings case management and supportive services to individuals and families who are homeless or are at immediate risk of becoming homeless.
Like most Visalia-based homeless services, Family Services has traditionally paired supportive housing with client-focused supportive services. Our continuum of support includes case management, counseling, emergency assistance, life skills workshops, and legal services. Our Supportive Housing participants work with their assigned case manager to create an individualized plan that addresses physical, mental and emotional wellbeing and sets personal goals toward self-sufficiency.
Before this pilot project began in early 2017, this continuum of support services was only available once an individual or family had been placed in housing. Chronically homeless individuals who were not yet linked to a long-term housing support system have relied on short-term emergency shelter, which requires them to be clean/sober or compliant in their mental health treatment during their stay. For some chronically homeless neighbors, this is too difficult to sustain prior to obtaining housing or supportive services.
"For many homeless, the challenge of getting to appointments, meeting deadlines and following through becomes extremely difficult because of mental health challenges, poor health, and/or possible difficulties with substance abuse," said Clyde Smith, Family Services' Homeless Outreach Case Manager. "If they are not able to acquire the necessary documents to be housed, or for whatever reason can't follow the plan they worked out with their service providers, they can quickly fall behind or prolong their experience of being homeless."
In this new pilot project, Family Services is now providing the same continuum of support to people who are not yet connected to housing. This includes individuals and families who are at imminent risk of homelessness, as well as street outreach for un-sheltered Visalia residents who may have barriers to entering housing such as untreated serious mental illness, substance abuse, victimization such as domestic violence or sexual assault, physical and mental disabilities, or criminal justice histories that may prevent them from getting off the street.
In his work with clients, Clyde focuses primarily on:
Completing the required assessment to add clients to our community's centralized housing waiting list
Assisting clients with obtaining identification or the necessary certifications they need to become "document ready" for potential housing opportunities
Connecting clients to critical supportive services such as mental health and substance abuse treatment
Providing linkages to immediate needs such as food, clothing, hygiene products, transportation assistance, emergency shelter, and referrals to medical care

"For many individuals or families experiencing homelessness, these services are the difference between years of suffering on the streets or successfully getting off them. For individuals that use the services of the program, they find success, and over time find housing," Clyde said. "It important to note that every individual is different and their timetable for finding housing can vary depending on what circumstances they are faced with."
When Family Services proposed the project to the City of Visalia, we anticipated we would serve 50 clients during the 2-year project. But nine months into the program, we have already surpassed that goal.
"This project is one link in the chain to connect someone living on the streets to a home," said Caity Meader, Executive Director of Family Services. "We're proud to be part of the system of providers working with our homeless neighbors in Visalia. It's going to take many approaches to reach those most vulnerable in our community and we're grateful to the City of Visalia for giving us an opportunity to pilot this project."