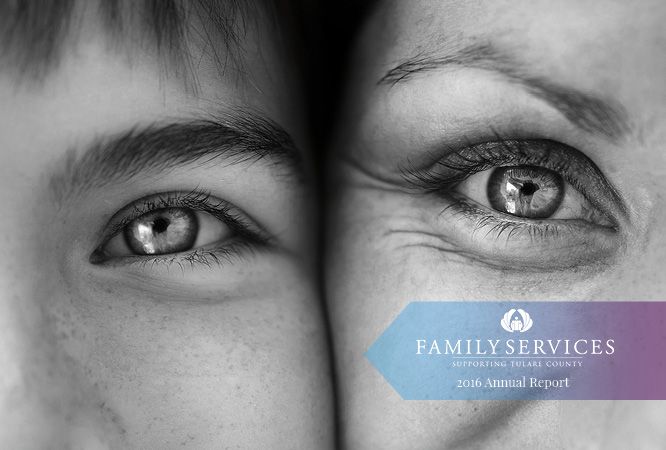 Thank you. Family Services' 2016 Annual Report is here, and thanks to you, it's filled with good news. On one hand, it's upsetting to face the fact that domestic violence, sexual assault, human trafficking, and child abuse affect so many people in our community. But on the other hand, there's hope. Because of our generous donors, there are resources—great resources—here in our community to help. And more people who need help are getting it.
As you read the Annual Report, we hope you'll be proud of the work you've made possible over the past year. We also hope you'll be inspired by three stories of actual clients who came to Family Services for help last year. Each client's story and challenges are unique, but we were honored to come alongside them and help them heal.
We look forward to keeping you up-to-date on the impact of your support in 2017. Also, we'd love to hear from you. Thank you, once again, for your support of Family Services.