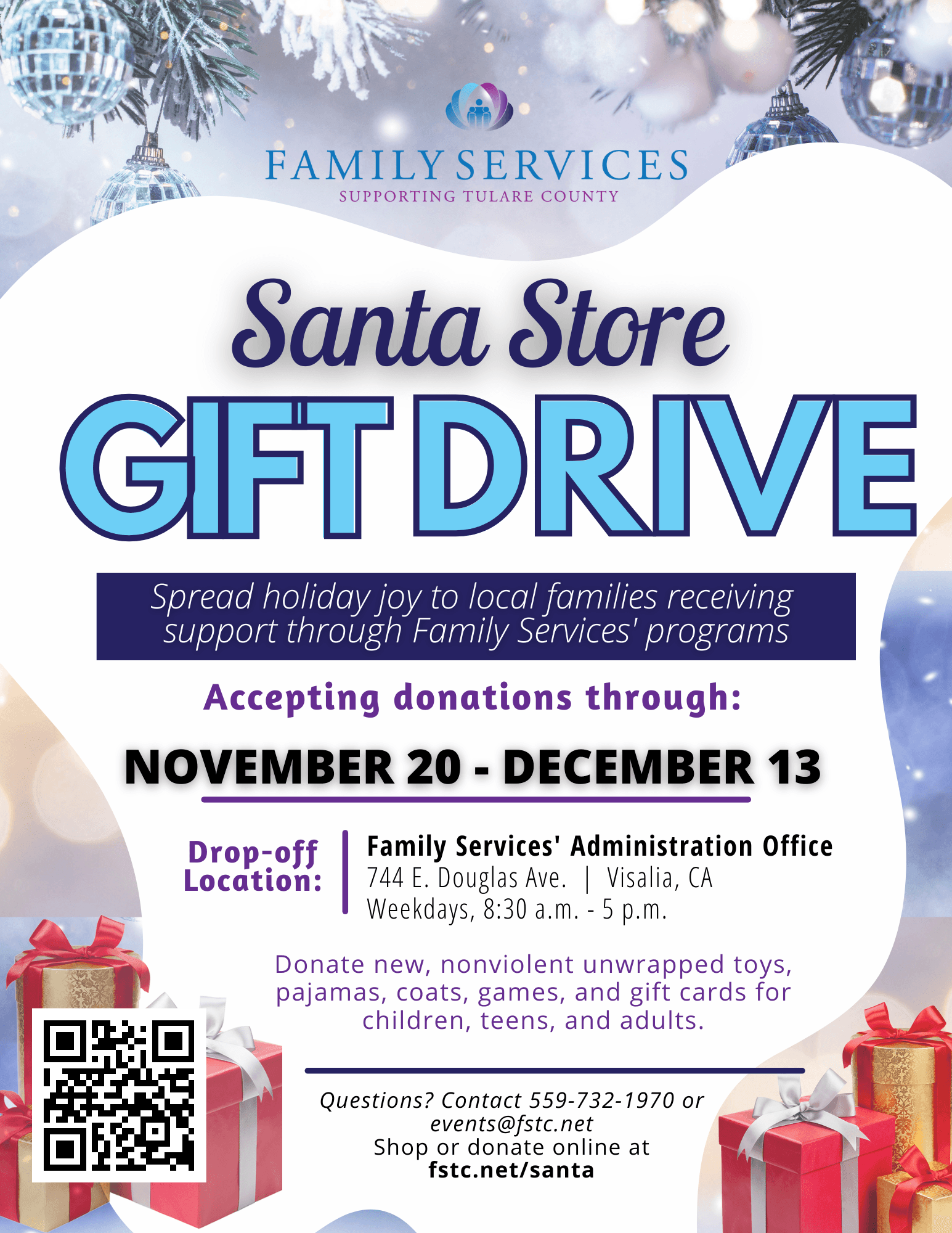 You can help create a fun, memorable holiday for children and adults residing in Family Services' domestic violence shelter and other programs. Join Family Services to stock our Santa Store for these families by donating new, unwrapped gifts.
Please consider giving:
Toys for children of all ages
Gifts for teens
Gifts for adults
Small-denomination gift cards
Gift wrapping supplies
Drop-off Location: Family Services' new Administration Office at 744 E. Douglas Ave., Visalia
Drop-off Days & Times: Weekdays, 8:30 a.m. and 5:00 p.m. from November 20, 21, & November 27-December 13.
Or make an online donation on this page, and we'll do the shopping for you.
Shop our Amazon Wish List here to have gifts shipped directly to our office.