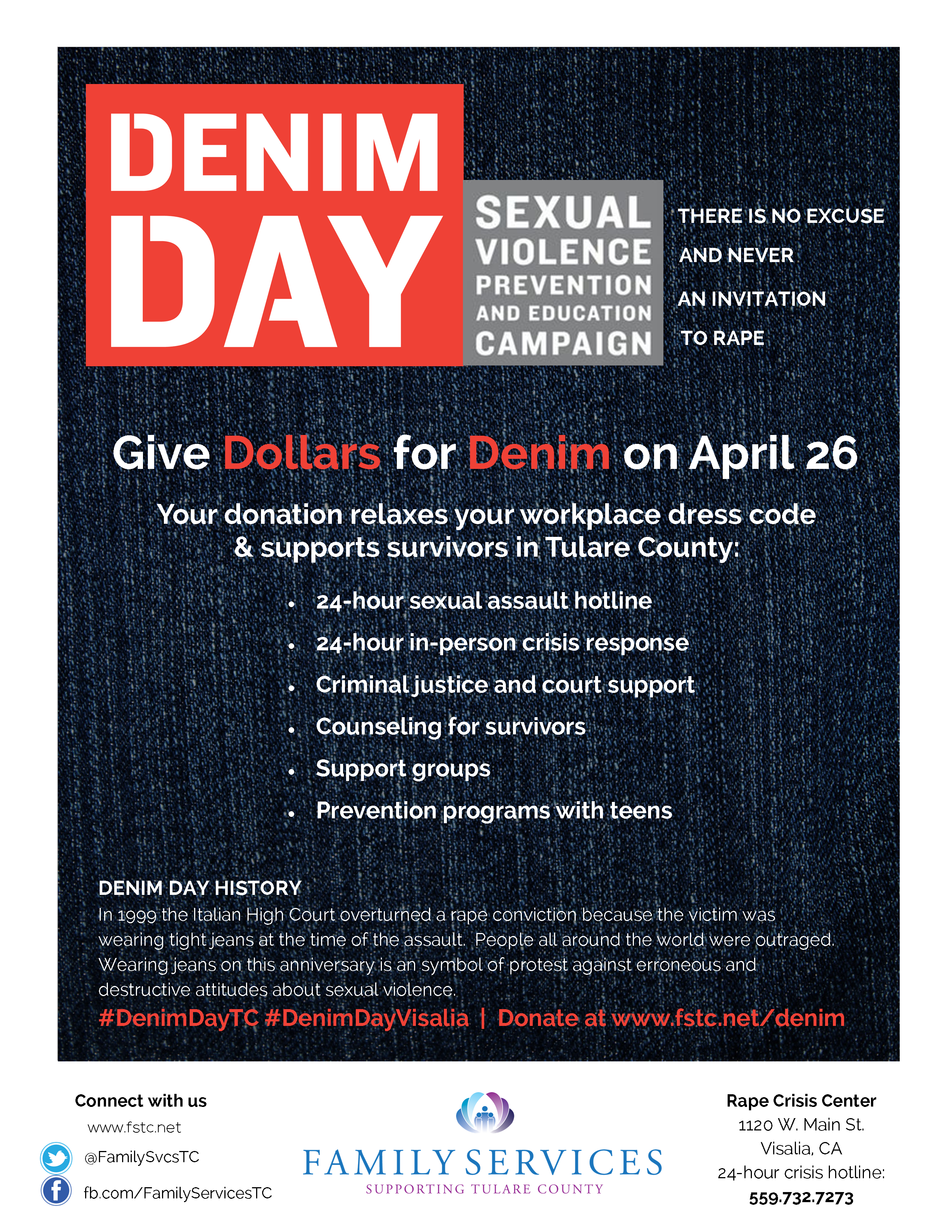 Join Family Services for Denim Day! It's an annual sexual assault awareness campaign that aims to show support for survivors and start conversations about the destructive attitudes surrounding sexual assault, such as victim blaming. Denim Day especially focuses on raising awareness about abuse and violence against women and children.
There are several ways you and/or your workplace can show support for Denim Day:
Wearing jeans or a denim shirt or blazer.
Wearing a Denim Day sticker or button. (Contact our Rape Crisis Center at 559-732-7371 if you'd like some!)
Participating in Family Services' Dollars for Denim campaign to help raise money for local services for survivors. Collect small donations ($5 or $10) from any employee who wishes to enjoy a relaxed dress code and wear jeans on April 26, and donate it to Family Services' Rape Crisis Center. You can collect cash or checks, or do everything electronically via the Dollars for Denim page on our website.
However you participate, Denim Day provides a wonderful opportunity to show solidarity with survivors of abuse around the world and to think about how we can work in our personal and professional lives to end violence in our own community.