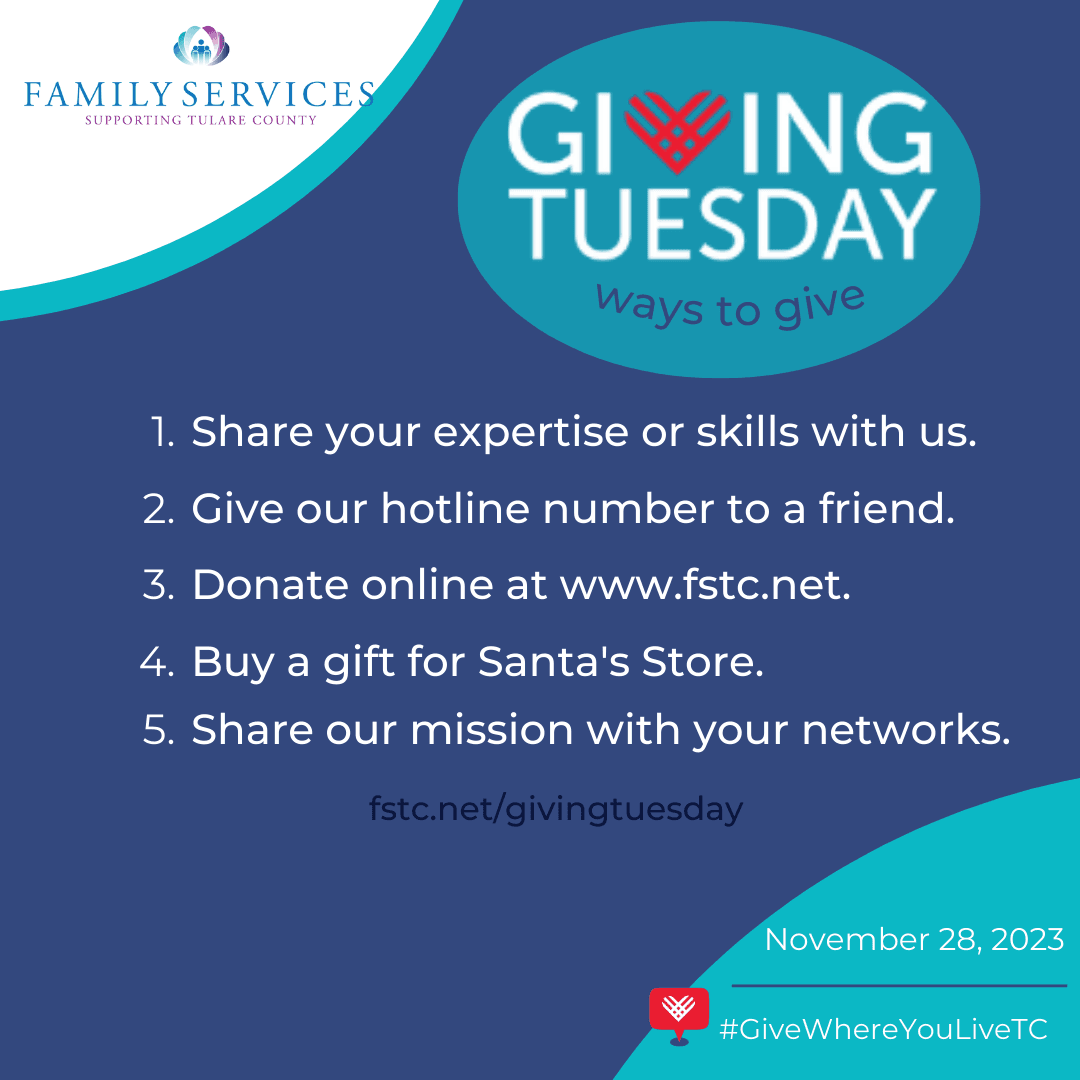 Giving Tuesday
Giving Tuesday takes place on November 28th, the day of radical giving. What does this mean? It means that we as a community get the opportunity to do something different than what we do every day in order to make someone else's every day a little easier. This special day allows us to look internally and ask, "What am I willing to give?"
Your generosity on Giving Tuesday will support the goals of Family Services by providing funds for the needs of our clients. This day of giving will allow our clients to continue their journey of finding emotional and physical safety and healing while having the necessary resources. Any donation can and will make a difference in the way we can support our clients. The amount doesn't matter; the thought does. There are many ways to partner with Family Services: donate, give your time and become a volunteer, share your skills for special projects, and share our resources with the community!
This Giving Tuesday, Family Services invites you to partner with your community!
Thank you for any donations you provide on Giving Tuesday and for allowing Family Services to continue to support the community around us.