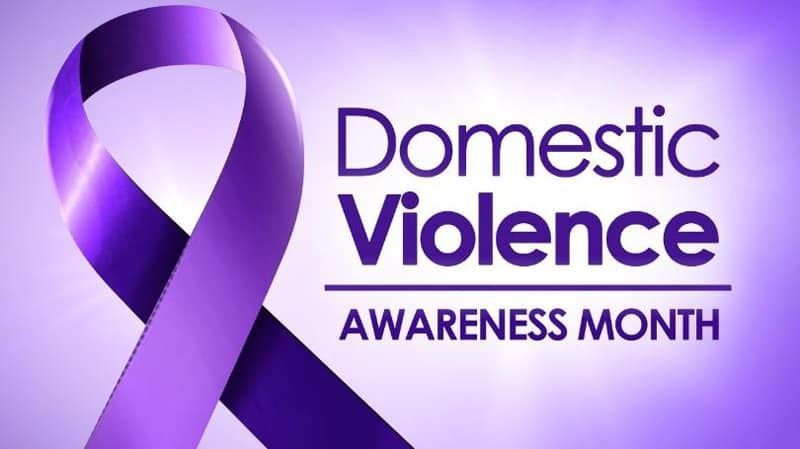 October is National Domestic Violence Awareness Month (DVAM), a time focused on spreading awareness about domestic violence in our community and raising critical support for local services.

In recognition of Domestic Violence Awareness Month, Family Services invites you to participate in the following activities and webinars.
Webinar: Domestic Violence 101 Wednesday, October 20, 2-3:30 p.m.
Join us to learn about domestic violence and the services offered by Family Services.

Presenters:
Jennifer Lopez, Karen's House Program Manager
Monica Rodriguez, Domestic Violence High-Risk Team Coordinator
 
Seminario Web: Violencia Domestica  Thursday, October 21, 2-3 p.m.
Acompáñenos hablar sobre el tema de la violencia doméstica y los servicios que ofrece los programas de Family Services.

Presentadora:
Claudia Mosquera, Victim Advocate 
 
Purple Thursday: Wear purple to show your support for survivors of domestic violence on Thursday, October 21st. On this day, take a photo of yourself wearing something purple and share it on social media using #PurpleThursday and a reason why raising awareness and talking about domestic violence is important to you. Tag @familyservicestc and we might share your post!
 
Webinar: Domestic Violence Effects on Children Wednesday, October 27, 2-3 p.m.
Join Family Services of Tulare County for a webinar about the short and long-term effects domestic violence can have on children based on the developmental model. We'll also discuss behavior and communication that parents can use to help their children cope with trauma caused by domestic violence.

Presenter:
Mary Alice Boylan, LMFT
Clinical Manager of the Counseling Center


 
Dine for DVAM: Dine-in or order to go on Tuesday, October 26th at Panda Express on Mooney/Caldwell in Visalia to support Family Services! Don't forget to bring either a paper or digital copy of the flyer. 
Thank you for helping us raise awareness about domestic violence this October. If you or someone you know is in need of support, Family Services provides free and confidential help 24/7 at 559-732-5941. To learn more, visit https://fstc.net/help. Follow us on Facebook, Instagram, and Twitter to stay informed on upcoming activities and news.