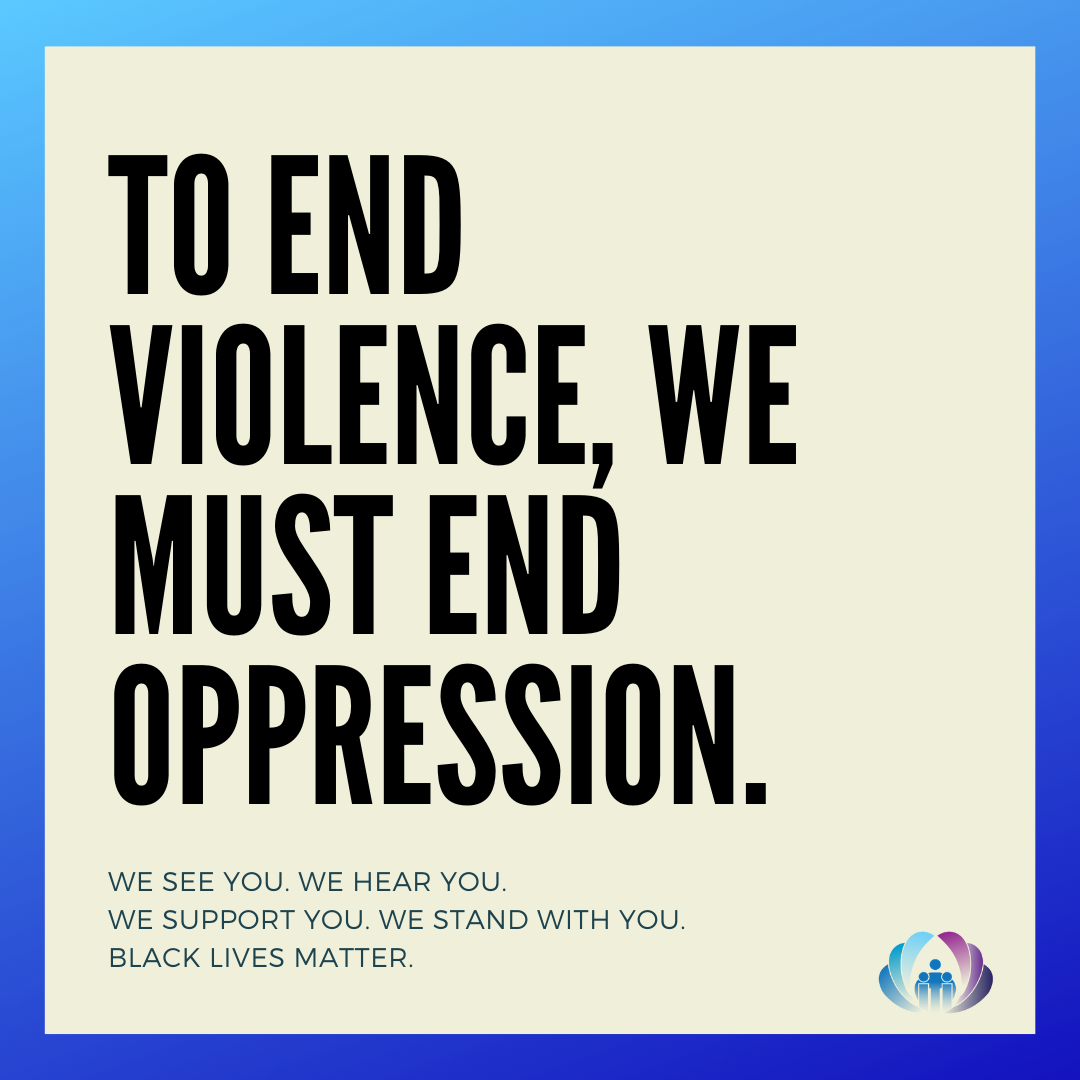 Family Services is an organization that serves children, adults, and families affected by domestic violence, sexual abuse, human trafficking and other traumas. We know that all forms of oppression are inextricably linked, and to be able to end violence, we must address oppression. We stand in solidarity with those who have endured generations of unequal justice and systemic racism.

The murders of George Floyd, Ahmaud Arbery, and so many others have put racism and oppression at the forefront of our minds. Our local communities are also hurting. As part of living out our mission, Family Services is committed to our core value of Inclusive Diversity. This means not only including, valuing and respecting diverse perspectives, cultures, and views, but also identifying the ways that systemic racism impacts our society, clients, and staff. We strongly believe everyone deserves to live a life free from violence.
At this time, we are taking time to pause in reflective conversations to expand our understanding of race equity and ways to advance it among our programs and within our Tulare County community.
Together in hope,
The Family Services Team