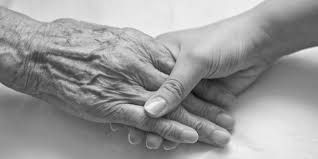 June is World Elder Abuse Awareness Month. Here at Family Services' our Abuse in Later Life program provides several services to those 50 and over experiencing abuse. We also provide outreach to local service providers, community members, and older adults. This outreach educates those working with older adults on services available to those facing abuse, how to speak to someone you suspect may be being abused, and warning signs of elder abuse. The Abuse in Later Life program works hard to raise awareness of Elder Abuse in Tulare County and assist those who have been victims of abuse escape and heal from their violence.
Free services are available to adults 50 years and older experiencing emotional or psychological abuse, financial exploitation, sexual abuse, physical abuse, stalking, and elder abuse. These services include:
Emergency Assistance
Confidential information, referrals to services, crisis counseling
May include: gas cards, bus passes, medication replacement, gift cards for clothing and/or hygiene products, hotel -vouchers, replacement of eyeglasses, walkers, hearing aids, etc.
Advocacy 
Trauma-informed comprehensive case management including coordinating services with other agencies within Tulare County on behave of the victim
Legal Advocacy
Court accompaniment for those seeking relief in legal matters
Referrals to no-cost counseling 
Community Education and Outreach:
Educational presentations are provided throughout Tulare County to increase awareness of elder abuse by defining, recognizing, and explaining how to report elder abuse
Training is available for workshops, conferences, presentations and outreach events
Cross training is available for victim services organizations to enhance services
Tulare County Coordinated Community Response (CCR) Team
The Abuse in Late Life Project Coordinator facilitates the Tulare County CCR team. This team is designed to focus on systemic change within our community. It is comprised of our key grant partners: Tulare County District Attorney's Office, Tulare County Sheriff's Office, Tulare County Health and Human Services Agency, as well as other organizations in Tulare County that work with older adults. The CCR team identifies gaps in services and works collaboratively to close those gaps to improve our survivor-centered approach to elder abuse.
Our A.L.L. Victim Advocate is housed at many Senior Centers throughout Tulare County and can meet with clients by appointment. For more information, please contact us at 559-732-7371. During evenings and weekends: Call our 24-hour Domestic Violence Hotline at 559-732-5941.
Learn more:
Throughout June, Family Services' Abuse in Later Life team is partnering with Adult Protective Services and the Tulare County District Attorneys' Office. They will be visiting each CSET Senior Center together to discuss the numerous forms of abuse, how to report elder abuse, how to access services, and how to protect yourself from scams and other forms of elder abuse. This collaborative project is open to the public and will increase awareness of elder abuse here in Tulare County. Please join us!
Dates & Locations:
June 4th, 11:00 am Goshen Senior Center (559) 651-1030
June 6th, 11:00 am Exeter Senior Center (559) 592-5860
June 11th, 11:00 am Woodlake Senior Center (559) 564-3251
June 13th, 10:45 am Cutler-Orosi Senior Center (559) 528-6108
June 18th, 11:00 am Earlimart Senior Center (559) 849-2232
June 20th, 11:00 am Lindsay Senior Center (559) 562-5859
June 25th, 11:00 am Porterville Senior Center (559) 782-4725
June 27th, 11:00 am Farmersville Senior Center (559) 594-4300