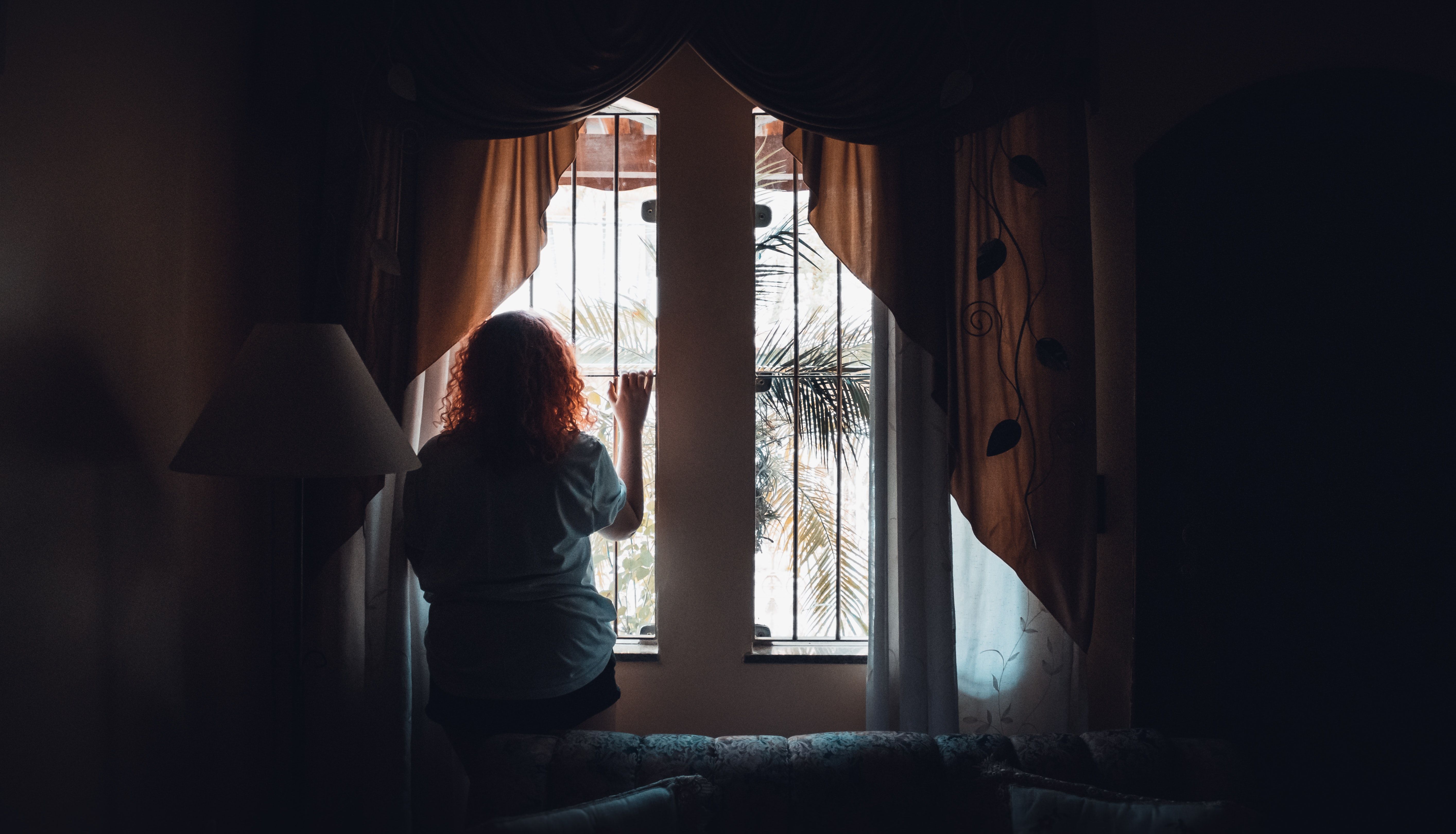 Practicing social distancing by staying at home during the COVID-19 pandemic can create new challenges for domestic violence survivors.  When survivors are forced to stay in the home or in proximity to their abuser, it can create circumstances where their safety is compromised, and they may need to alter their safety plan.
Staff at Family Services' Karen's House are reporting a significant drop in the volume of calls we are receiving on the 24-hour hotline.  In the current situation, when victims are in close proximity to their abusers, they may not have an opportunity to make a private phone call.  In fact, trying to do so could be a major safety risk for them.  We know that the domestic violence is continuing to happen in the home, and possibly at even at a more rapid or dangerous rate with the increased stressors of having children at home, lack of work, lack of money, and the increase anxiety over what's happening globally.
We offer these tips for survivors who are in this situation:
If you are unable to speak safely, there are other opportunities to reach out for help other than a phone call.

The National Domestic Violence Hotline has an online chat feature. Click here for information.
Love is Respect has a text line.  To connect to an advocate, text LOVEIS to 22522.
Both of these resources can help connect you to Family Services' Karen's House if you are in need of shelter.

When needed, call 911. If you are in immediate danger, call 911.  Some indicators that you are in danger include:

The abuser has threatened to kill you, themselves, or the children.
The abuse has escalated.
The abuser has strangled/choked you.
The abuser has access to weapons like guns or knives.

You have the right to an Emergency Protective Order.  If you are in contact with law enforcement, you can ask for an emergency protective order. An emergency protective order is issued by a judge at the request of a law enforcement officer where there is a danger of domestic violence, child abuse, abduction or elder abuse. If the officer feels an emergency protective order is necessary, then the officer will contact the court to speak to a judicial officer. This can happen any time, day or night. If an emergency protective order is issued, the protective order is only temporary—up to seven calendar days but often more like 2-3 days.  This window of time still gives the survivor time to safely call for help and get out.
If you know a survivor, check on them. If you think a friend, family member, or co-worker may be experiencing domestic violence, please reach out and let them know you are thinking of and supporting them.  This is an especially difficult time with new challenges for staying safe, and a little support can go a long way.  Tips for talking with friend, family member, or co-worker experiencing domestic violence. 
If you need support and it is safe for you to give us a call, you can reach our 24-hour hotline at 559-732- 5941 or 800-448- 2044.