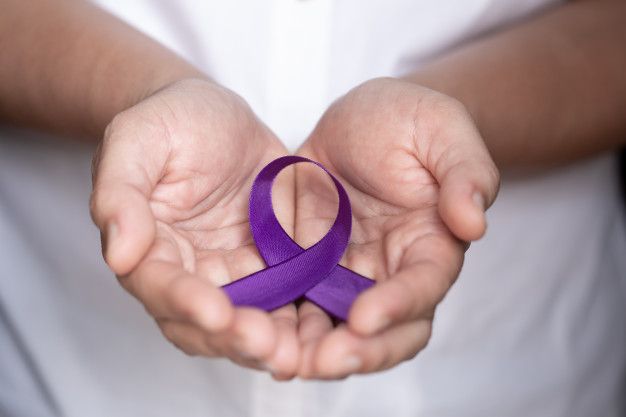 Over the past month, we have shared just a few ways that domestic violence can impact individuals – from LGBT relationships, to young children's developing brains, to critical resources for our monolingual Spanish-speaking neighbors. We've reminded you that one in four women and one in seven men will experience intimate partner violence in their lifetime.
To raise awareness we've dined, we've sported our best purple attire, we've partied. We have trained professionals and attended community events and provided resources to people all over Tulare County. And we've asked you to share #1Thing you've committed to in order to end domestic violence.
Yet many people still believe that domestic violence is a private, family matter. As we close another Domestic Violence Awareness Month (DVAM), we want to highlight how domestic violence impacts a whole community in some unanticipated ways.
The effects of domestic violence cut across a wide range of issues and some studies estimate the total annual cost in the U.S. now exceeds $55 billion dollars.
 A national study found that work productivity net loss annually was $1.14 billion and 7.9 million work days.
 Domestic violence shreds the very fabric of a community by dismantling family units and causing ramifications that can be felt across generations. One of the most lasting consequences of domestic violence is the harm it does to family connections.
Beyond physical trauma, domestic violence is a risk factor for chronic health problems. Women with a lifetime history of DV and children raised in violent households are more likely to experience a wide array of physical and mental health conditions ranging from gastrointestinal disorders to post traumatic stress disorder (PTSD). These increased long-term health challenges increase health care costs for everyone.
The effects of domestic violence aren't contained to someone's home. Too often, it spills over into our community - into public places that are supposed to be safe. The majority of mass shootings in the U.S. are related to domestic or family violence. In at least 54 percent of mass shootings (94 incidents), the perpetrator also shot a current or former intimate partner or family member. When American children die by gun homicide, they often die in incidents connected to domestic or family violence.
To address these big issues, we need to focus our efforts at many levels: individual, family, neighborhood, institutions, community organizations, public policy, and our larger shared cultural beliefs. We must engage community members and develop leadership beyond our formal human services and criminal justice systems (we see you youth leaders!) We must find new and innovative ways to promote safe, healthy environments and behaviors, and to reduce the likelihood of domestic violence occurring in the first place.
So basically, we've got more to do. We want to challenge you – make a conscious effort to learn about healthy relationships and to educate others. Teach your children about boundaries, respect and conflict resolution. Be vocal in your stand against abuse; if you witness partner violence, call for help and ask the victim if he/she is okay. Learn how to safely intervene and how to be a good bystander.
Domestic violence can have a devastating impact on our greater society, but more than anything – this DVAM has reminded me that our community is powerful and capable of change. I believe there is a strength within us together. And it's about all of us – every month, every day of the year.