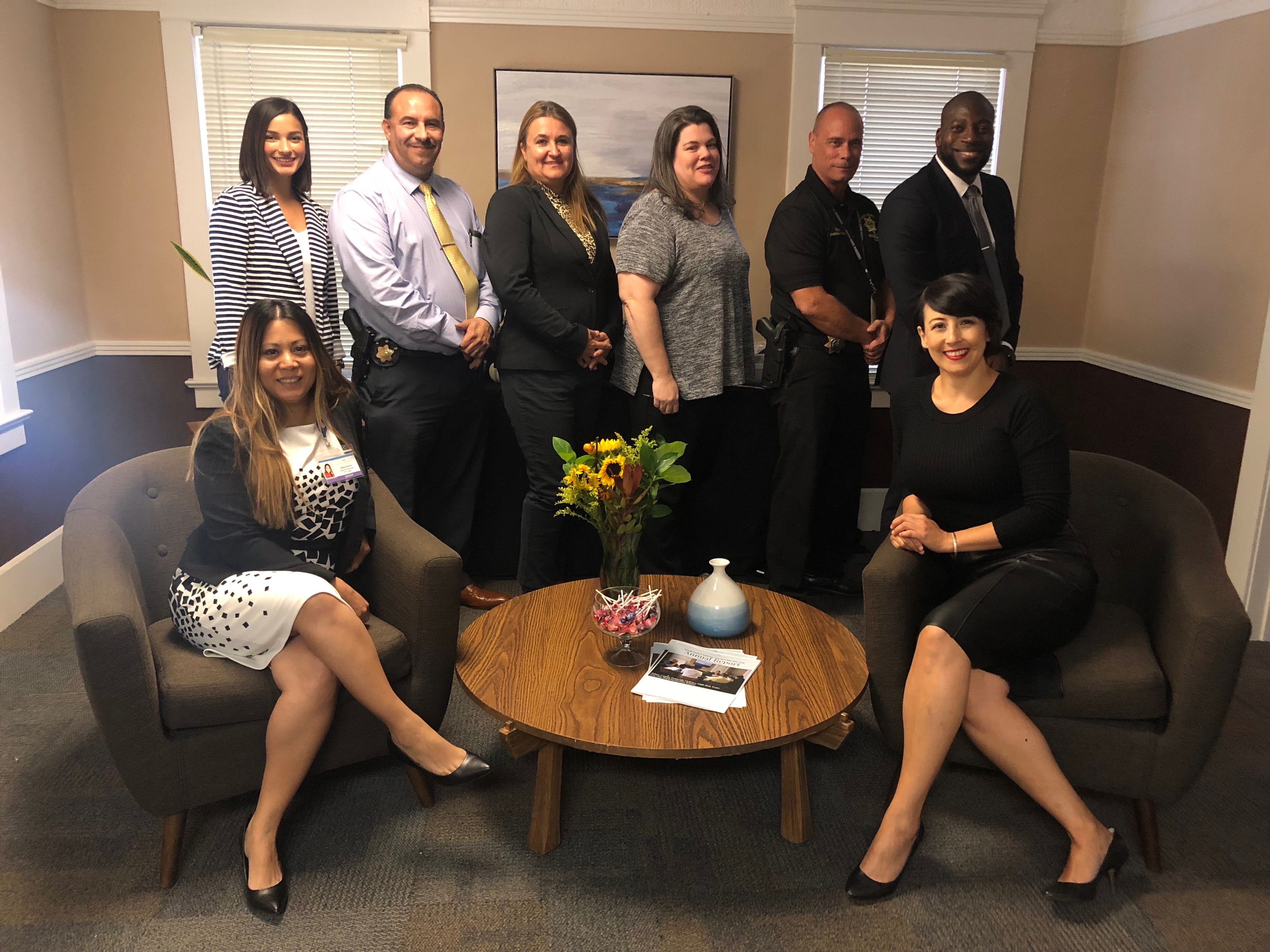 One year ago, Tulare County reflected on a bleak statistic: 11 domestic violence-related deaths in the previous year.  Research provides that the escalation of domestic violence to a lethal level follows an identifiable pattern, with identifiable indicators.  If communities can identify which cases are escalating towards a homicide, there are opportunities for the system to intervene. If it's predictable, it's preventable.
In order to do this, Family Services, the Tulare County Sheriff's Office, the Tulare County District Attorney's Office, and the Tulare County Probation Department have joined together to implement the Domestic Violence High Risk Team (DVHRT) Model, a nationally-recognized domestic violence homicide prevention framework, identified by the Department of Justice, Office on Violence Against Women as a "leading promising practice in the field." 
The DVHRT Model incorporates evidence-based risk assessment into the domestic violence response system to identify the most dangerous cases— those that are at risk of lethal or near lethal assault.  Once the most dangerous cases are identified, the multidisciplinary team closely monitors each case, meets regularly to share case information, and implements case-specific intervention plans to reduce the likelihood of a homicide.
Year One-Indicators: October 2017-September 2018
45 high-risk cases accepted - an average of four per month 
38% of high risk victims utilized Family Services' domestic violence services
498 danger assessment screenings - Tulare County Sheriff's Office asks victims a series of questions when they are on a domestic violence call to determine whether a victim is at high risk
25% of cases screened in as high risk
Risk Indicators:
62% - abuser attempted to kill victim
80% - abuser strangled victim
55% - abuser strangled victim multiple times
55% - abuser owns a gun
After undergoing intensive training, the DVHRT began accepting cases in October 2017. As of this printing, there have been zero domestic violence homicides in the Tulare County Sheriff's Office jurisdiction since. 
Last month, Family Services received a grant from Union Pacific Foundation to provide emergency financial assistance to victims of domestic violence who are at the highest risk of death or serious bodily injury. Family Services will be able to assist victims in overcoming financial barriers keeping them in dangerous situations.  Examples of the types of assistance to be provided are: hotel vouchers, gas and food cards, rental assistance, bill payment and new residence deposit.