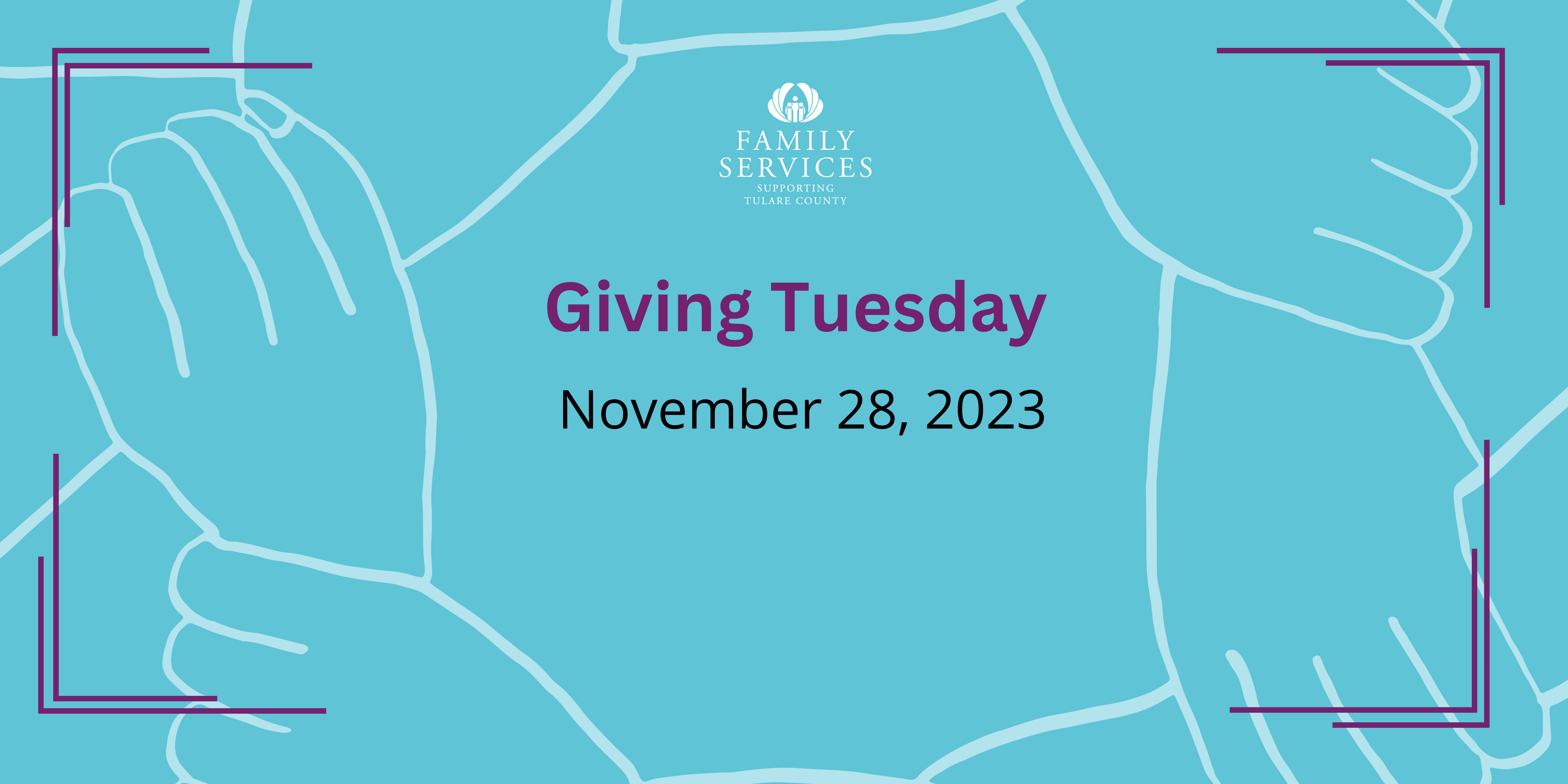 Giving Tuesday is a Global Day of Generosity that will be celebrated on November 28th, 2023.
This day is an opportunity for individuals worldwide to give, help, show kindness, and share what they have with others. On this National Day of giving, you can assist Family Services in supporting Tulare County families.
Giving Tuesday is a chance to give in any way that you can. Your voice, your actions, and your support all make a difference. Volunteer, get connected, and donate to Family Services.
Everyone has something to give, and every act of generosity counts. Thank you for joining us and being a part of Family Services' circle of supporters!